Analyst: LinkedIn Will See Top-Line Growth Driven by Talent Solutions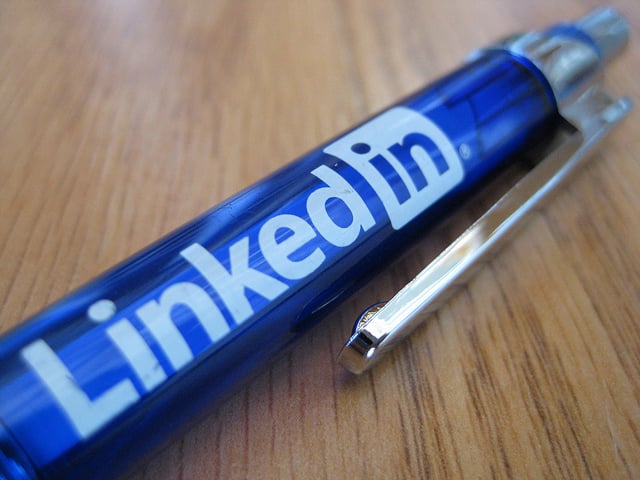 The following is an excerpt from a report compiled by Michael Pachter of Wedbush Securities.  
LinkedIn (NYSE:LNKD) will report Q2:13 (ending June) results on Thursday, August 1 after market close, with a call at 2 p.m. PDT (dial-in: 866-328-3013, conf. ID: 14531705, investors.linkedin.com).
We expect Q2 results in line with our estimates. We expect revenue of $350 million vs. consensus of $354 million and guidance of $342-347 million. We expect adjusted EBITDA of $81 million vs. guidance of $77-79 million, and EPS of $0.40 vs. consensus of $0.30.
Management will likely pass through any Q2 beat to FY guidance. 2013 guidance is for revenue of $1.43 – 1.46 billion (vs. our estimate of $1.49 billion) and adjusted EBITDA of $330 – 345 million (vs. our estimate of $379 million).
Top-line growth should be driven primarily by Talent Solutions and user engagement should once again be strong (page views up 63 percent in Q1) from mobile, which accounted for an average of 30 percent of unique visiting members in Q1. Management provided weaker-than-expected Q2 EPS guidance, reflecting increased spending that should drive long-term growth, but that implies near-term margin compression.
We think that it is important to note that while the company added 320 employees during Q1, the total compensation paid to these workers is likely only $32-40 million annually, or $8-10 million per quarter; we modeled combined sales and marketing, product development and G&A costs to increase by $40 million sequentially, and our estimate is still well above the company's EBITDA guidance.
LinkedIn's valuation is stretched. Based upon FY:13 figures, LinkedIn shares trade at 15x consensus revenue estimates, over 60x adjusted EBITDA guidance, and over 125x consensus EPS estimates. These metrics suggest that investors believe LinkedIn has the potential to grow to several times its current size, and we share this belief; however, should the company show the slightest signs of slowing growth, the stock is likely to pull back sharply.
Maintaining our NEUTRAL rating and 12-month price target of $195. Our price target reflects a P/E multiple of ≈ 75x our CY:14 EPS estimate of $2.60. This multiple averages our EPS growth expectations for FY:13 (over 100 percent) and FY:14 (up to 50 percent). Although our multiple is steep, we believe it is justified due to significant potential to deliver operating leverage from cost control, strong revenue growth, a large addressable market, and dominant market position.
Michael Pachter is an analyst at Wedbush Securities.