Analyst: May Worst Month for Console Sales in 13 Years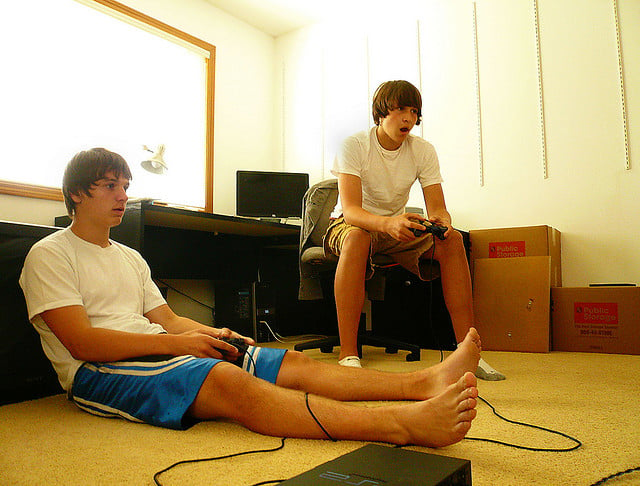 The following is an excerpt from a report compiled by Michael Pachter of Wedbush Securities.
This newsletter lists the key events (including key game releases and financial news) in June, previews our expectations for July, and provides our views of the current state of the video game industry.
In June, Majesco (NASDAQ:COOL) reported worse-than-expected results.
The Wedbush Video Game Index, our market cap-weighted index of video game companies, was up 7 percent in June, and outperformed the broader market averages due to a strong month for GameStop (NYSE:GME) and Nintendo (NTDOY.PK), as well as a high-profile E3 conference featuring two next-gen consoles. The Russell 2000 and S&P 500 were both down 1 percent on concerns around the tapering of quantitative easing and the health of the Chinese economy.
GameStop had the strongest month, up 27 percent as both Sony (NYSE:SNE) and Microsoft (NASDAQ:MSFT) (eventually) announced no meaningful changes to the status quo for used gaming on nextgen consoles. Take-Two (NASDAQ:TTWO) was down 10 percent after its new convertible debt offering. On a constant f/x basis, the index increased 7 percept. Excluding Nintendo, the index increased 2 percent (on a constant f/x basis as well).
May U.S. console and handheld software sales were $175 million, down 31 percent from last year's $255 million, and below our estimate of $215 million (down 16 percent). Despite an easy comp of down 32 percent, sales were down for a fourth consecutive month due to industry weakness and sluggish demand for new and catalog content.
May was the lowest total for console and handheld SW sales in 13 years. SW units were down 26 percent, with ASPs down 8 percent. PC SW sales were down 84 percent, as Activision Blizzard released Diablo III last year. Hardware sales were $96 million, down 31 percent compared with last year's $139 million and below our estimate of $104 million. Combined HW and SW (including PC) sales for May were down 40 percent y-o-y.
We expect June console and handheld software sales to be led by new releases like Nintendo's "Animal Crossing: New Leaf" (3DS) and Sony's "The Last of Us" (PS3), as well as Activision Blizzard's (NASDAQ:ATVI) "Call of Duty: Black Ops II" and Warner Bros.' "Injustice: Gods Among Us." We expect packaged goods weakness driven by deteriorating demand for current-gen content (both new and catalog games) to continue in June and for most of the remainder of the year ahead of the next-gen console launches.
We expect positive growth to return in September (the launch month of Take-Two's "Grand Theft Auto V"), and do not expect sustained growth until 2014, as new consoles from Sony and Microsoft are expected to launch late this year.
Key June headlines:
• 6/3 – Zynga (NASDAQ:ZNGA) announced cost-reduction initiatives. By August, it plans to eliminate roughly 18 percent of its workforce.
• 6/6 – Microsoft provided additional details about the Xbox One that caused an uproar among many gamers.
• 6/10 – Majesco reported worse-than-expected second-quarter results and maintained weak fiscal year 2013 guidance.
• 6/10-6/13 – E3 Electronic Entertainment Expo video game conference in Los Angeles.
• 6/12 – Take-Two announced it had distributed a redemption notice to holders of convertible senior notes due in 2014.
• 6/13 – Take-Two announced it intended to issue and sell $250 million of 1 percent convertible senior notes due 2018.
• 6/17 – NPD announced worse-than-expected May U.S. console and handheld software and hardware sales.
• 6/19 – Microsoft announced a reversal of certain Xbox One policies, including around "always on" and used gaming.
• 6/24 – Zynga announced on June 20 it entered into a $200 million five-year unsecured revolving credit agreement.
Key July events:
• 7/1 – Zynga announced Don Mattrick, previously president of the Interactive Entertainment Business at Microsoft, had been appointed as CEO. He replaces Mark Pincus, who remains chairman of the Board.
• 7/18 – Ubisoft (UBSFY.PK) to report first-quarter 2014 results.
• 7/18 – Microsoft to report fourth-quarter 2013 results.
• 7/18 – June NPD U.S. video games sales data release.
• 7/25 – Zynga to report second-quarter 2013 results.
• 7/29-8/2 (est.) – Activision Blizzard to report second0quarter 2013 results.
• 7/29-8/2 (est.) – EA (NASDAQ:EA) to report first-quarter 2014 results.
• 7/29-8/2 (est.) – Take-Two to report first-quarter 2014 results.
• 7/31 – Nintendo to report first-quarter 2014 results.
Michael Pachter is an analyst at Wedbush Securities.

Investing Insights: Is Disney a Buy?