Analyst: Netflix Earnings Will Impress Thanks to Arrested Development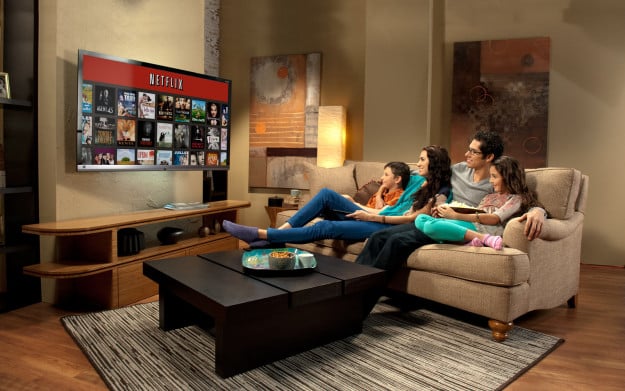 The following is an excerpt from a report compiled by Michael Pachter of Wedbush Securities. 
Netflix (NASDAQ:NFLX) will report Q2:13 results after the market close on Monday, July 22, and, for the first time, host a live video discussion at 3:00pm PT (webcast: http://ir.netflix.com). The discussion will be moderated by a sell-side analyst and Julia Boorstin, a reporter for CNBC.
Q2 results should exceed expectations, with solid subscriber additions driven by Netflix-exclusive Arrested Development and earnings upside driven by cost control. Revenue should exceed our estimate of $1,079 million, compared with consensus of $1,072 million. We expect EPS above our estimate of $0.40, compared with consensus of $0.40 and guidance of $0.23 – 0.48, driven by cost control. We also expect domestic streaming subs above our estimate of 30.05 million, compared to guidance of 29.40 – 30.05 million. The late-May debut of Arrested Development, a Netflix exclusive, likely drove subs above the high-end of guidance due to the show's strong cult following after many years off of the air. The company is unlikely to provide FY:13 guidance.
We think the decision to have conference call moderators suggests confidence in results, although we question management's judgment in allowing third parties to screen questions, implying a lack of objectivity. In particular, we question the sellside analyst's judgment in accepting the assignment, and we question management's judgment in creating an appearance of the lack of objectivity. It is likely that many sell-side analysts will be reluctant to pose questions to management, given that questions will be screened by a competitor.
In June, Wedbush completed a 29-question consumer survey with responses from 1,000 domestic Netflix subscribers. The survey emphasized content and pricing. In summary, we believe that the survey showed that a vast majority of Netflix customers are price-sensitive and focused on content quality, implying that churn from any prospective price increase would be high; we remain confident that Netflix is likely to remain either a low-profit, high-growth company or a high-profit, low growth company, and its shares remain overvalued.
Maintaining our UNDERPERFORM rating and 12-month price target of $65. Our price target reflects a sum-of-the-parts analysis that values domestic streaming ($32.50/share), domestic DVD ($19.60/share), and international streaming ($7/share), plus net cash of $5.42/share. FYE Dec 2012A 2013E 2014
Michael Pachter is an analyst at Wedbush Securities.