Analyst: Netflix Must Raise Prices to Boost Profitability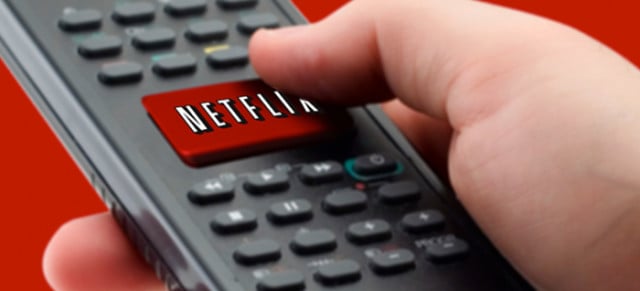 The following is an excerpt from a report compiled by Michael Pachter of Wedbush Securities.
Movie Rental Industry
Key Redbox releases this year (with domestic box office total in millions from www.boxofficemojo.com):
o 8/20: Scary Movie 5 ($32)
o 8/27: Pain and Gain ($50)
Key Redbox releases last year (with domestic box office total in millions from www.boxofficemojo.com):
o 8/21: The Hunger Games ($405), Silent House ($13)
o 8/28: Think Like a Man ($92), The Dictator ($59), Pirates! Band of Misfits ($30)
Over the next two weeks, there are three rental releases that grossed over $50 million in domestic box office compared to one last year. DVD rentals for the upcoming two-week period should outperform the same period last year, as this year's DVD releases grossed more than last year's at the box office.
Last month, the Wedbush Investment Committee added Outerwall to the Best Ideas List. We see several catalysts that could drive Outerwall shares higher in 2H:13 and 2014. During the third quarter, the aggregate box office for DVD releases is much stronger due to a string of blockbuster releases from this summer. This should allow comps to turn positive over the second half of the year. In addition, the Redbox business should benefit from expansion into Canada, the mix shift towards higher-priced Blu-ray DVDs ($1.50/night) and increased video game rentals ($2/night) driven by the next-gen console launches at year-end.
Finally, we are especially positive about the ecoATM acquisition and expect significant EPS contribution in 2014. Outerwall estimated Q3 box office up 43 percent y-o-y, with eight titles grossing over $100 million, compared to only three last year. Last year, studios shuffled their release slates to avoid the Olympics, resulting in an elongated barren patch that negatively impacted Redbox comps. ecoATM should have a positive impact on top-line growth in the second half (an estimated $25-30 million) and EPS as well in 2014. The ecoATM kiosks make it easy for consumers to trade in used cell phones for cash or a voucher to be redeemed in-store. In our view, ecoATM has tremendous potential as the cell phone trade-in market is relatively underpenetrated.
In June, Wedbush completed a survey composed of the responses of 1,000 domestic Netflix subscribers. The survey included 29 questions, with an emphasis placed on content and pricing. The survey results reinforce our belief that Netflix (NASDAQ:NFLX) faces a difficult balance as it attempts to contend with ever-increasing content costs, while satisfying the demands of its customers for ever-increasing content. We believe that Netflix must choose between maintaining low prices and seeking higher profits. We expect Netflix to continue to offer low prices (which should drive its subscriber numbers higher) and generate minimal profit, but should it hope to boost its profitability, it will be required to raise prices.
Should it choose to increase prices, however, the survey responses suggest to us that Netflix runs the risk of alienating a significant portion of its subscriber base. In our view, the survey responses suggest that any price increase will drive high churn, potentially negatively impacting revenue growth (and hence profitability) if fewer subscribers at higher pricing fail to make up for the revenue lost from price-sensitive subscribers quitting the service. The survey makes it clear that low pricing is the key draw for many Netflix subscribers, and not content quality. However, content quantity is clearly important to subscribers, as a large percentage focused on content as a reason for joining or quitting the service.
Exhibitor Industry
We expect Q3 domestic box office to end up 8 percent from a strong release slate and easy comps. Q3:12 experienced yearover-year decreases in the box office each month of the quarter. We believe the larger number of blockbuster releases will drive year-over-year gains for the quarter, similar to Q2:13's performance. Q3 is trending up 7.6 percent through September 1.
We expect a very active M&A market to continue in 2013 and 2014 as the industry continues to consolidate. The transition to digital, IMAX (NYSE:IMAX), and 3D screens is helping to drive industry consolidation. Approximately 85 percent of screens have been converted to digital, and while most circuits have some portion of screens converted, a significant number (around 6,000, or 15 percent) remain unconverted. The recent S-1 filed by AMC suggests to us that the company, once public, will enter the fray, and we expect prices for independent screens to rise as competition for acquisitions increases. As IMAX's largest customer, the increased capital could also lead to further penetration of the IMAX format.
Michael Pachter is an analyst at Wedbush Securities. 
Don't Miss: Hush-Hush: "Salinger" and 4 Other Films with Secrets.