Analyst: Netflix Suffers from Disappointing Arrested Development Impact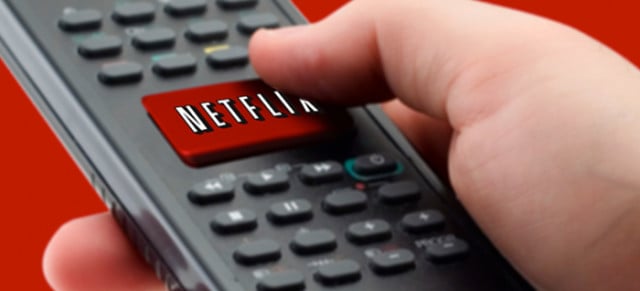 The following is an excerpt from a report compiled by Michael Pachter of Wedbush Securities. 
Q2 EPS above expectations from lower-than-expected cost of revenue and lower marketing spend. Revenue was $1,069 million vs. our estimate of $1,079 million and consensus of $1,072 million. EPS was $0.49, compared with our estimate and consensus of $0.40, and guidance of $0.23 – 0.48.
Domestic streaming sub net adds were below our expectations. Our estimate for Q3 net adds of 0.88 million was at the high end of guidance of 0.23 – 0.88 million. We expected net adds to track well above our estimates, shaped by a survey completed on our behalf by SurveyMonkey in June, which indicated strong viewer interest in the fourth season of Arrested Development. After achieving 2 million net adds in both Q4:12 and Q1:13, Q2:13 net adds were only 0.63 million.
Given the somewhat disappointing impact of Arrested Development on domestic subs in Q2 and less compelling originals going forward, we believe Netflix (NASDAQ:NFLX) will struggle to achieve the midpoint of its Q3 domestic streaming net adds guidance of 0.69 – 1.49 million, and may see weak growth in Q4. As a result, we have modeled 1 million net adds, slightly below the midpoint of 1.09 million. Our early bias, however, is that our estimate may be too high, as we do not view the Q3 originals as nearly as high-profile as Arrested Development.
Steadily improving contribution profit from domestic streaming is a positive. The contribution margin for the domestic streaming business has increased steadily from 14 percent in Q1:12 to 23 percent in Q2:13, reflecting management's ability to keep marketing and content spending in check so far. As competition increases from Amazon (NASDAQ:AMZN), Hulu, and others, we believe management may be forced to increase content spending in order to deliver solid subscriber growth numbers. As a result, we expect an uptick in cost of revenue in Q4 for domestic streaming.
Maintaining our UNDERPERFORM rating, but raising our 12-month price target to $80 from $65. We arrive at our revised price target through a sum-of-theparts analysis that values the domestic streaming business at $56 per share, up from $32.50 previously to reflect improved estimated profitability, the domestic DVD business at $17 per share, down from roughly $19.60 previously to reflect largerthan-expected subs attrition, and the international streaming business at $7 per share (unchanged). We believe shares trade at too high of an earnings multiple given potential for slowing domestic growth coupled with increasing content costs.
Michael Pachter is an analyst at Wedbush Securities.