Analyst: Netflix's High Valuation Is 'Somewhat Unwarranted'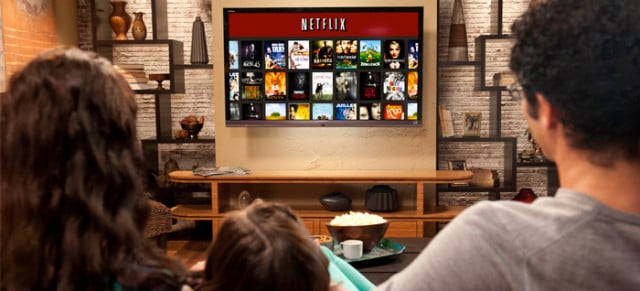 The following is an excerpt from a report compiled by Michael Pachter of Wedbush Securities.
Netflix (NASDAQ:NFLX) expects to increase pricing, with existing members grandfathered in over a one- to two-year period. We believe Netflix management has done a masterful job of driving subscriber growth and managing content spending in recent years, resulting in sustained subscriber gains and improving profitability. Price increases over time should allow Netflix to add content and keep its subscriber base satisfied. However, we believe that even modest price increases have the potential to slow subscriber growth and to attract competition.
Improving contribution profit for domestic and international streaming. Contribution margin for the domestic streaming business has increased to 25 percent from 14 percent over nine quarters and for the international streaming business to (13) percent from (240) percent.
Netflix has delivered leverage from lower marketing spending and impressive control over content spending, with progress internationally in terms of subscriber additions and profitability. Netflix added 1.75 million net international streaming subscribers in the first quarter, above our estimate and guidance of 1.6 million. The company guided to 0.94 million net adds in Q2, above 0.61 million last year despite the negative impact of seasonality, with further expansion expected later this year.
We believe the recent Comcast interconnection agreement is the first of many. Netflix characterized the proposed merger between Comcast and Time Warner Cable as a behemoth with a combined footprint that passes over 60 percent of U.S. broadband households. Netflix stated that the new company would have "even more anti-competitive leverage to charge arbitrary interconnection tolls." This statement proves our point that interconnection fees are sizable and likely to rise substantially before they stabilize or even fall, particularly as Netflix continues to grow domestic subscribers and data-rich 4K viewing becomes more prevalent.
Maintaining our UNDERPERFORM rating but increasing our 12-month price target to $215 from $175 to reflect positive profitability and subscriber growth trends. Our price target reflects a sum-of-the-parts that values domestic streaming at $150 per share (up from $140 previously), international streaming at $50 per share (up from $17 previously), and domestic DVD at $15 per share (down from $18 previously due to declining subs and profitability).
We continue to believe that Netflix's high valuation is somewhat unwarranted given the potential for slowing domestic growth as competition ramps up, coupled with increasing content costs.
Michael Pachter is an analyst at Wedbush Securities. 
More From Wall St. Cheat Sheet: