Analyst: Netflix's Q3 Results to Exceed Expectations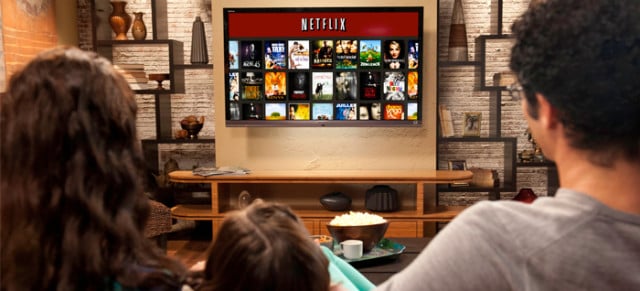 The following is an excerpt from a report compiled by Michael Pachter of Wedbush Securities.
Netflix (NASDAQ:NFLX) will report Q3:13 results after market close on Monday, October 21, and host a live video discussion at 2 p.m. PT, an hour earlier than in Q2:13, at http://ir.netflix.com. The discussion will be moderated by two sell-side analysts.
We expect Q3 results to exceed expectations. We have modeled revenue of $1.10 billion and earnings per share of 55 cents, versus consensus of $1.10 billion and 49 cents, and EPS guidance of 30 cents to 56 cents (there was no revenue guidance). We expect Q3 domestic streaming net sub adds above the midpoint of guidance for 0.69 million to 1.49 million and our estimate of 1 million due to a stronger-than-expected positive response to Orange Is the New Black. Despite an uptick in marketing at the end of Q3, cost control should allow EPS above the high end of guidance.
We expect management to guide Q4 domestic streaming net sub adds in a range with a high end of 2.05 million, the figure from Q4 last year. Despite positive seasonality in Q4, we expect the company to struggle to deliver 2.05 million new subs, as the original content slate is somewhat lackluster. We think that it will be even more difficult for the company to deliver a Q1:14 figure near Q1:13's 2.03 million as it approaches saturation of the domestic market.
In October, Wedbush completed another consumer survey with responses from more than 1,000 domestic Netflix streaming subscribers. We have detailed our findings in this note. In summary, the survey leads us to the conclusion that Netflix streaming subscribers remain price sensitive, and 79 percent oppose any price increase. We believe that the central thesis of the bull case is that Netflix has significant pricing leverage, and we continue to believe that any price increase will slow growth to a crawl while driving profits much higher. In our view, Netflix cannot maintain high growth and high profits at the same time.
Maintaining our UNDERPERFORM rating, but raising our 12-month PT to $140 from $80 to reflect multiple expansion for NFLX peers. We are grudgingly raising our PT as we believe a peer multiple is unwarranted given potential for slowing domestic growth coupled with increasing content costs. Our revised PT reflects a sum-of-the-parts that values domestic streaming at $112 per share, up from $56 to reflect an expanding Internet multiple. Our 40x EPS multiple for domestic streaming is a discount to Facebook's valuation. Raising our international valuation to $11 per share from $7, but keeping domestic DVD at $17 per share.
Michael Pachter is an analyst at Wedbush Securities.

Don't Miss: Yahoo Is Hanging on to Alibaba Shares.