Analyst: New CEO Will Keep Pandora Focused on Revenue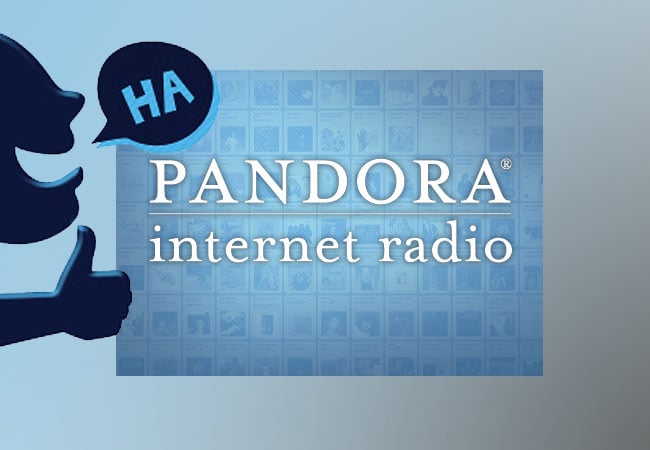 The following is an excerpt from a report compiled by Michael Pachter of Wedbush Securities.
After the market close on Wednesday, Pandora (NYSE:P) appointed Brian McAndrews as its new Chief Executive Officer, President, and Chairman, effective immediately. Mr. McAndrews previously served as a venture partner and managing director at Madrona Venture Group ("Madrona") since 2009. Prior to Madrona, he was a senior vice president at Microsoft, where he ran the Advertiser & Publisher Solutions group. He joined Microsoft (NASDAQ:MSFT) after leading aQuantive and its predecessor, Avenue A, from 1999 until 2007, when it was purchased for $6 billion by Microsoft. He has also held senior positions at ABC and General Mills. Mr. McAndrews currently serves on the boards of The New York Times Co., Grubhub Seamless, and AppNexus.
We think that Mr. McAndrews' experience in advertising and technology is a good fit for Pandora, and expect him to keep the company focused on revenue growth. Pandora's advertising revenues have grown rapidly in recent years, to an estimated $560 million in the current year compared to only $50 million four years ago. We expect additional growth of over 40 percent for each of the next two years. Importantly, last quarter, RPM (revenue per thousand listener hours) based on non-GAAP revenue increased at over double the rate (up 34 percent yo-y) that LPM (licensing expense per thousand listener hours) did (up 15 percent), reflecting the operating leverage inherent in the model.
Mr. McAndrews replaces Joe Kennedy, who announced his decision to retire in March 2013. Mr. Kennedy has done an outstanding job of overseeing the company's rapid ascent since taking over in July 2004, transforming Pandora into the top radio station in most major markets, with over 7 percent national market share. We believe Mr. McAndrews has the advertising expertise required to build upon Mr. Kennedy's many financial successes. His biggest challenge will likely be replacing the Internet radio experience, connections, and political relationships that his predecessor has cultivated over the past decade or so. The timing of Mr. Kennedy's retirement is far from ideal as Pandora is expected to begin long-term royalty rate negotiations in 2014 as the lower rates that it currently enjoys are effective only through 2015.
Pandora shares have had a strong September thus far. Last week, Pandora announced its audience metrics for the month of August. Listener hours, share of U.S. radio listening, and active listeners each increased y-o-y and m-o-m. Now that the company is more effectively monetizing listener hours above the 40-hour per month free mobile listening cap that it recently eliminated, it follows that revenue growth should more closely mirror the expected increase in hours. Better listener hours should also lead to more impressive market share.
Maintaining our FY:14 estimates for revenue of $663 million and non-GAAP EPS of $0.06, as Apple (NASDAQ:AAPL) did not divulge many new details about iTunes Radio at Tuesday's new iPhone unveiling. We expect to learn more about the competition Pandora faces beginning next Wednesday, when iTunes Radio debuts alongside iOS 7.
Investment Thesis: We are maintaining our NEUTRAL rating and our 12-month price target of $22.50. Our price target reflects 50x our FY:15 EPS estimate of $0.45, a multiple that we feel is justified given Pandora's likely accelerated growth as a result of its shift to local ads and increasing number of minutes. The company is finally beginning to show operating leverage through stronger control of content costs and SG&A spending.
Risks to the attainment of our price target include increasing competition from larger and more established companies, changes to the royalty rates paid for streaming music and other content, the implementation of data caps by Internet service providers, and the proliferation of native music / radio applications for computers, mobile devices, and other connected devices.
Michael Pachter is an analyst at Wedbush Securities. 
Don't Miss: 10 Movie Franchises Set to Hit the Big Screen in 2015.