Analyst: New EA Chief Good for Next-Gen Console Transition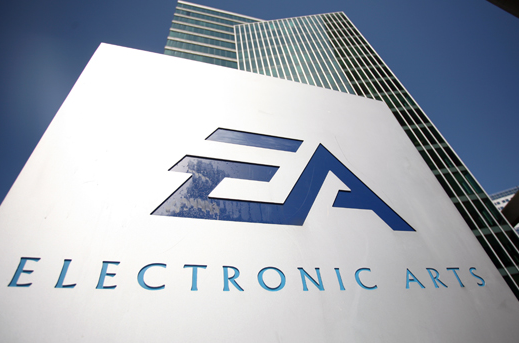 The following is an excerpt from a report compiled by Michael Pachter of Wedbush Securities.
After the market close on Tuesday, EA (NASDAQ:EA) announced that Andrew Wilson, the former head of EA Sports, had been promoted to Chief Executive Officer. Mr. Wilson will also serve as a Director of the company. According to EA Investor Relations, Mr. Wilson will continue the company's focus on improving profitability and delivering high-quality games and services across all platforms. Since joining EA in May 2000, Mr. Wilson has served in a variety of positions at the company, most recently as Executive Vice President of EA Sports since August 2011, where he was also responsible for EA's Origin service.
He also served as Senior Vice President of EA Sports from March 2010 to August 2011, as well as Vice President and Executive Producer of the EA Sports FIFA Soccer Division. In addition, he has also led worldwide development for the EA Sports franchises, EA's Online Organization, and Asia Online Publishing, among other positions. Prior to joining EA, he worked for a consortium of online companies focused on content and services in sports and entertainment media.
After the resignation of John Riccitiello in March, we expected EA to appoint either Don Mattrick, formerly the President of Microsoft's Interactive Entertainment Business, or an internal candidate as its new CEO. At the time of the resignation, EA's Chairman and former long-time CEO Larry Probst was appointed as Executive Chairman for the transition process. Mr. Mattrick was the early favorite for the EA leadership position; however, in July, Zynga announced that he had agreed to become its CEO and Director.
Our attention then turned to Frank Gibeau, President of EA Labels, and Peter Moore, Chief Operating Officer, both of whom were senior to Mr. Wilson and each of whom had more industry experience. It appears that Mr. Wilson's charisma, history of accomplishments at EA Sports (highlighted by strong growth for FIFA), strong leadership skills and relative youth won out over the strong track records of his peers. We note that Mr. Probst will remain as Executive Chairman for an indefinite period of time to assist Mr. Wilson in his transition.
Mr. Wilson is the first studio executive to serve as EA's CEO, and we believe he has the experience and versatility necessary to effectively lead the company into the next-gen console transition. He has worked in business development, licensing, marketing, and production at EA, and over the past fifteen months, has taken on a higher profile for the company: he revealed the new UFC franchise at E3 in 2012, announced the new Ignite engine for next-gen sports games at the Xbox One reveal event in May, discussed EA's next-gen sports titles at this year's E3, and addressed investor and gamer concerns around the future of the college football franchise in July after the NCAA announced that it would not enter into a new contract with EA for the license of its name and logo for the next game. We think that EA is on the right path, and expect Mr. Wilson to keep the company on track for a lower cost structure and revenue and earnings growth.
Maintaining our OUTPERFORM rating and our 12-month price target of $30. Our price target is based upon a forward P/E of 18x our $1.65 EPS estimate for FY:15, and reflects improving execution, the positive impact of digital growth on top- and bottom-line expansion, and a strong next-gen slate of games. We recommend that investors continue to accumulate shares of EA while they trade at a discount to our price target.
Investment thesis: We remain positive on the EA story, with guidance for a difficult transition year supporting our positive bias. Despite recent execution missteps and a relatively low number of packaged goods in FY:13 that drove a year-over-year revenue decline, EA managed to hold earnings relatively flat, primarily due to unrivaled digital strength. We believe the company has a better line-up of packaged goods releases this year, is likely to maintain digital revenues, notwithstanding a gap from Battlefield Premium and Star Wars, and is best positioned among its peers to exploit what we expect to be an uptick in game sales once Microsoft's Xbox One and Sony's PS4 launch. We believe EA represents the best opportunity for investors to benefit from continued digital growth for the industry in the coming years, as well as from a likely rebound in packaged goods sales as the new consoles are adopted.
Risks to attainment of our share price target include changes to game release timing, greater-than-expected deterioration of the average selling price (NYSE:ASP) for game software, the effects of competition, changing macroeconomic factors, and lowerthan-expected consumer demand for video game hardware.
Michael Pachter is an analyst at Wedbush Securities. 
Don't Miss: Report: Netflix Viewership Will Just Keep Growing.