Analyst: New Lineup Ensures Electronic Arts' Victory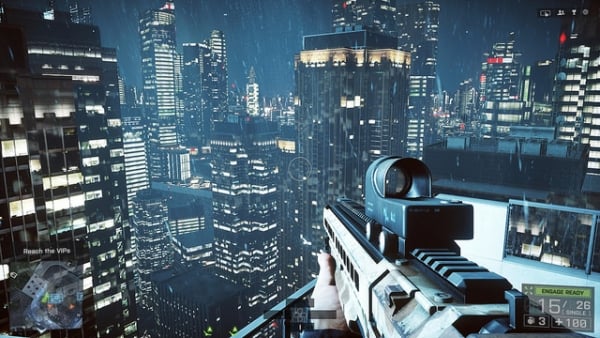 Q1 top-line beat driven by digital. Revenue was $775 million, compared with our estimate of $750 million, consensus of $713 million, and guidance of $700 million. Digital revenue was $482 million, compared with our estimate of $425 million, with the upside driven primarily by Ultimate Team, as well as full game downloads.
Digital expansion and cost discipline continue to benefit EPS. EPS was $0.19, vs. our estimate of $0.00, consensus of $(0.04), and guidance of $(0.05).
Despite the Q1 beat, FY guidance was unchanged. Management maintained FY:15 guidance for revenue of $4.10 billion and EPS of $1.85, as it expects Q1 upside to be offset by the shift of Battlefield Hardline to Q4 from Q3 to allow for the development of additional features, as well as a one-month delay for Q3 release Dragon Age: Inquisition for additional polish. We do not currently expect the delay of Battlefield Hardline to present a difficult comparison in Q4:16, as EA (NASDAQ:EA) could release either Battlefield 5 or Star Wars: Battlefront in the quarter.
Our bullish FY:16 estimates reflect our belief that EA has the lineup to deliver solid revenue and EPS growth yet again. The Battlefield Hardline delay to Q4:15 should positively impact reorders at the beginning of the year, while in the back half of FY:16 we expect Battlefield from DICE and Need for Speed to return. The high-profile release of Star Wars: Battlefront also remains a possibility. We expect digital revenues to grow by at least $200 million a year for the foreseeable future, and believe EA can grow overall revenues by $400 million. Assuming it keeps its costs in check, EA should be able to deliver $0.50 or more in EPS growth.
Digital sales growth remains impressive. EA is on pace to beat its digital revenue guidance by $100 million or more, as reflected in our above-guidance estimates for revenue and EPS.
We are maintaining our OUTPERFORM rating, but raising our 12-month price target of $49 from $43. We arrive at our price target by assigning a 20x multiple to our FY:16 EPS estimate of $2.45. EA has delivered the leverage inherent in its business model on a combination of higher margin from an increasing mix of digital sales and better-than-expected cost control. We expect continued growth of EA's digital revenues, and believe it is well-positioned to exploit what we expect to be an uptick in game sales at YE now that both next-gen consoles are off to a solid start.
Michael Pachter is an analyst at Wedbush Securities. 
More From Wall St. Cheat Sheet: