Analyst: New Releases Will Drive Console and Handheld Software Sales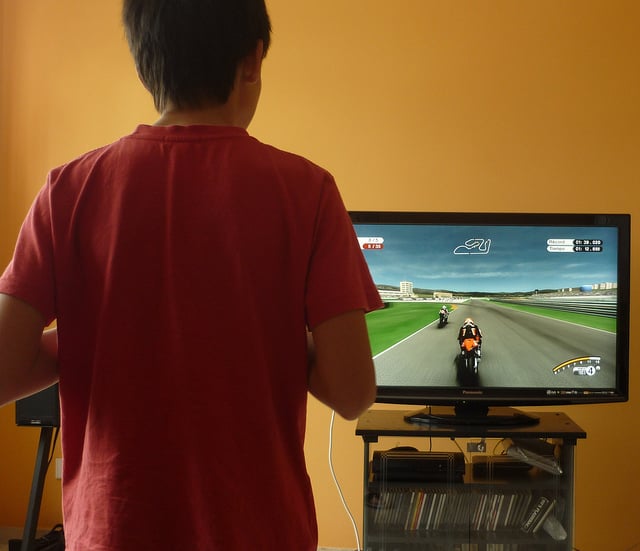 The following is an excerpt from a report compiled by Michael Pachter of Wedbush Securities.
We expect August U.S. retail video game software sales data to be released by the NPD Group after the market close on Thursday, September 12.
We expect console/handheld software sales of $280 million, up 18 percent compared to last year's $238 million due to the timing of this year's Madden release and a strong release slate. We expect sales to be up y-o-y for the first time since January, with the first month of true growth (same number of weeks for August and its comparison period) since November 2011. Positive growth should continue in September when Take-Two (NASDAQ:TTWO) releases Grand Theft Auto V, which should be among 2013's best-sellers. The outlook for 2013 beyond September is more difficult to assess, however, as gamers continue to reallocate their budgets to the PS4 and Xbox One, and away from current-gen content. Although demand for the PS4 and Xbox One is already very strong "Sony (NYSE:SNE) recently announced over 1 million PS4 pre-orders", we believe supply constraints from shorter manufacturing periods will result in demand greatly exceeding supply through at least the first few months of 2014.
Exhibit 1: Estimated Console/Handheld Software Sales (by Publisher)
By publisher ($ millions)                                                                         YoY                                           MoM
Aug-13E                   % change                                % change
Activision Blizzard (NASDAQ:ATVI)         $21                           -31%                                             -7%
Electronic Arts (NASDAQ:EA)                            $68                           152%                                           25%
Majesco (NASDAQ:COOL)                                    $2                             -37%                                          37%
Nintendo (TYO:7974)                                        $50                              34%                                          79%
Take Two Interactive                                             $17                              20%                                             7%
Ubisoft Entertainment (EPA:UBI)           $30                            189%                                         219%
Covered Publishers                                              $188                              54%                                           43%
Overall Industry                                                    $280                             18%                                           33%
Publishers as % of Market                                     67%
Source: The NPD Group/Retail Track and Wedbush Securities estimates.
We expect August console/handheld software sales to be led by a quartet of new releases: Deep Silver's Saints Row IV (360, PS3, PC), Disney's (NYSE:DIS) Disney Infinity (360, PS3, Wii U, Wii, 3DS), EA's Madden NFL 25 (360, PS3), and Ubisoft's Tom Clancy's Splinter Cell: Blacklist (360, PS3, Wii U, PC). Importantly, Madden is an August release in 2013 after being a September release in 2012, when it sold almost 2.5 million units in its debut month. On Thursday, EA disclosed Madden sell-through of over one million units in the game's first seven days at retail, down significantly from over 1.65 million units on HD platforms last year, likely due in large part to gamer hesitation ahead of the next-gen console launches. The other new releases should strengthen sales further, with each benefitting from strong marketing campaigns and development budgets.
We expect hardware sales of 30,000 Wii U units (up 2 percent month-over-month), 30,000 Wii units (down 53 percent year-overyear), 110,000 Xbox 360 units (down 43% y-o-y), 85,000 PS3 units (down 41 percent y-o-y), 30,000 DS units (down 70 percent y-oy), 150,000 3DS units (down 16 percent y-o-y), and 30,000 PS Vita units (down 11 percent y-o-y). In July, combined currentgeneration home console (PS3, 360, Wii, Wii U) hardware unit sales were down 39 percent year-over-year, while handheld hardware unit sales were down 36 percent, resulting in overall hardware unit sales being down 36 percent for the month.
We do not think three hardware price cuts will be enough to offset current-gen demand weakness at year-end. We believe the response to the new $199 PS3 model has been somewhat muted so far, likely as the small storage limits the gamer's ability to download games digitally. The $50 price cut for the Nintendo Wii U will have a minor impact on console sales until the release slate improves significantly. Finally, the $50 price cut for the PS Vita does not address its biggest competitive obstacle, the plethora of mobile devices that many gamers have gravitated towards in recent years
Michael Pachter is an analyst at Wedbush Securities. 
Don't Miss: Is Microsoft Trying to Steal Apple's iTunes Radio Thunder?