Analyst: No Need To Be Pessimistic on Activision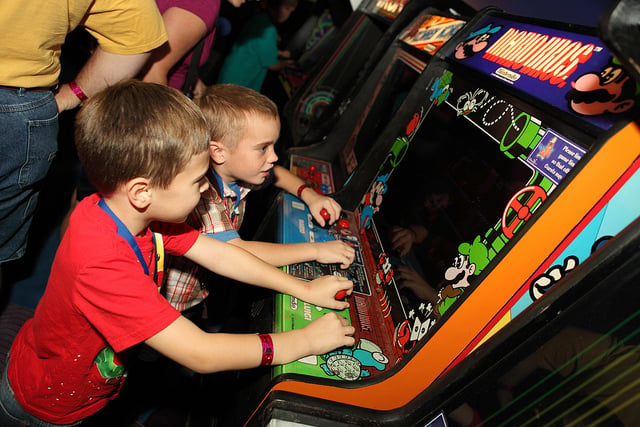 On Thursday, according to the Associated Press Wire, the Delaware Supreme Court overturned the Delaware Chancery Court's earlier decision "announced by Activision (NASDAQ:ATVI) on September 18″ to issue a preliminary injunction blocking the closing of the previously announced transactions between Vivendi, Activision Blizzard and ASAC II LP.
In plain English, the Thursday ruling clears the transactions to close next week. The Chancery Court had blocked the transactions, ruling that either its injunction would have to be modified on appeal or the transactions would have to be approved by a stockholder vote of the non-Vivendi Activision shareholders.
On Thursday, the Delaware Supreme Court ruled that the transactions do not require the approval of Activision's minority shareholders. Also according to the APW, Activision's lawyers had argued that the transactions constituted a stock repurchase and not a business combination or similar transaction that would have required a minority shareholder vote. Also on Thursday, according to Reuters, Vivendi announced that it expected to finalize the Activision sale around October 15.
The Thursday ruling stemmed from a September 11 class action lawsuit, Hayes v. Activision Blizzard, Inc., that alleged that Activision was required to submit the transactions for stockholder approval. The complaint claimed that Vivendi and the Activision Board of Directors breached their fiduciary duties by allowing for the private transaction with ASAC, unjustly enriching Activision's CEO, Co-Chairman, and other investors involved in the private sale. In response, Activision Blizzard stated that it remained committed to the share buyback from parent Vivendi and the new capital structure.
We expect investors to react positively to Thursday's ruling, as it removes an overhang on Activision Blizzard shares. We have remained confident that the transactions would eventually close, as a shareholder vote would likely have approved the Vivendi sale to Activision as the shares would be purchased at a below-market price (benefitting Activision).
Activision shareholders had no standing to challenge the sale of shares by Vivendi to ASAC given that both are unrelated parties and that neither owes a fiduciary duty to Activision shareholders. We are maintaining our estimates as we had always viewed completion of the transactions as a likely event.
Investment Thesis
Notwithstanding pessimism about the transition year between console cycles, Activision continues to see many positive catalysts that could lead to further multiple expansion.
These catalysts include: the shift in control from Vivendi, putting Activision in a position to be more financially flexible; continued y-o-y growth from Call of Duty sales (packaged goods and DLC); strong catalog sales of Skylanders Giant stoys and a successful launch of this year's installment; a firming up of the 2013 release slate; a return to stability for World of Warcraft subs; and continued margin expansion from digital sales.
While some investors may have concerns about declines for the company's core businesses, we remain fans of Activision Blizzard. The company communicates clearly, executes well, and its management appears to truly understand how to make money. We are maintaining our OUTPERFORM rating and price target of $22. We recommend that investors accumulate shares of Activision Blizzard while they remain below our 12-monthprice target.
Maintaining our OUTPERFORM rating and our price target of $22, we value the shares at a market multiple of roughly 18 times our 2014 $1.29/share EPS estimate, less approximately $2 per share in net debt after the Vivendi transaction has closed. The company communicates clearly, executes well, and its management appears to truly understand how tomake money.
Risks to attainment of our share price target include changes to game release timing, greater than expected deterioration of the average American Strategic Income Portfolio Inc. (NYSE:ASP) selling price for game software, the effects of competition, changes in macroeconomic factors, and lower-than-expected consumer demand for video game hardware.
Michael Pachter is an analyst at Wedbush Securities.
Don't Miss: Amazon Jumps On the Online Payment Bandwagon.