Analyst: Outerwall Faces Recent Rental Declines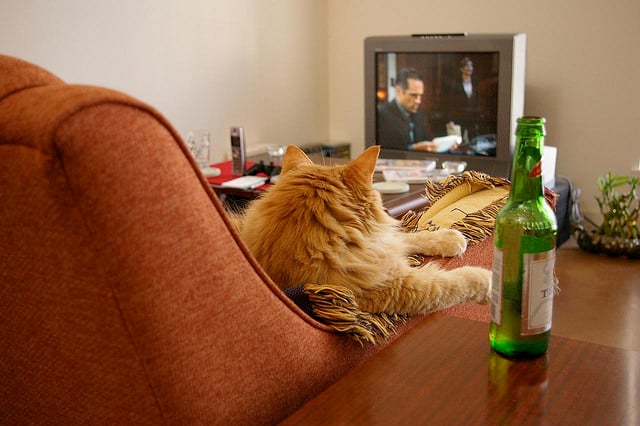 With its earnings, Outerwall (NASDAQ:OUTR) announced a transformative capital structure and plan to return capital to shareholders. The company will target net leverage of 1.75-2.25x net debt to core adjusted EBITDA, and management believes it is appropriate to return 75-100 percent of free cash flow to shareholders. Based upon guidance, this means that Outerwall could add as much as $500 million in net debt, and could pay out in excess of $200 million annually in share repurchases.
Q3 EPS exceeded the preannounced amount. Revenue was $587 million versus our estimate of $592 million, consensus of $575 million, revised guidance of $569-589 million, and initial guidance of $604-630 million. EPS was $0.97 (excluding a $1.98/share net benefit), compared with our estimate of $0.94, consensus of $0.88, revised guidance of $0.82-0.94, and initial guidance of $1.36-1.51. As Redbox cut down on promotions as the quarter progressed, average basket increased (to $2.57 in September from $2.39 in July) and single night rentals decreased (to 59.0 percent from 59.6 percent over the same time period.)
We continue to have high expectations for ecoATM, but believe that the company's capital return plan will result in the abandonment of many other New Ventures. We expect Outerwall to invest $35 million in ecoATM annually (1000 installations), and believe that other capex could total $125-165 million, leaving the company in excess of $200 million in free cash flow.
Our revised estimates reflect higher profitability expectations. We are decreasing our FY:13 estimates for revenue to $2.33 billion from $2.34 billion, and for EPS to $5.04 from $5.12 to reflect Q3 results and revised FY guidance. We are decreasing our FY:14 estimate for revenue to $2.54 billion from $2.67 billion to reflect lower Redbox top-line growth, but maintaining our EPS estimate of $6.45 to reflect higher Redbox margin assumptions and the positive impact of ecoATM.
Maintaining our OUTPERFORM rating and 12-month price target of $78, 12x our 2014 EPS estimate of $6.45. This is a discount to its historical valuation to reflect recent rental demand declines and uneven profitability. Outerwall shares are on the Wedbush Securities Investment Committee's Best Ideas List.
Michael Pachter is an analyst at Wedbush Securities.
Don't Miss: 10 'Best Picture' Oscar Nominee Predictions.