Analyst: Outerwall May Rise to Historical Levels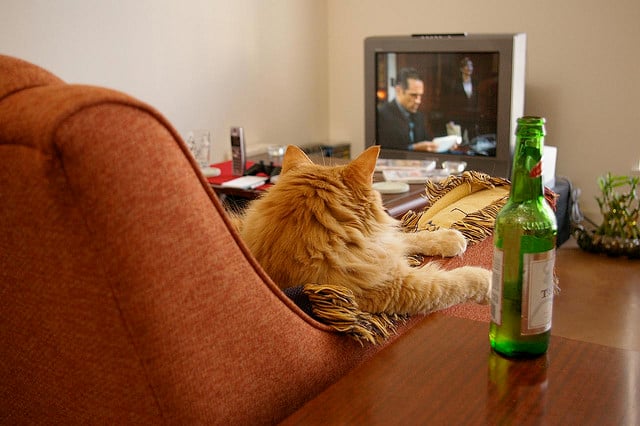 Outerwall (NASDAQ:OUTR) will report its Q3:13 (September) results after market close on Thursday, October 24, and host a call at 2 p.m. PT (dial-in: 888-895-5271, passcode: 35825269, webcast: ir.outerwall.com).
We expect Outerwall to report Q3 results in-line with its preannouncement last month. The company lowered guidance due to Redbox weakness, and now expects revenue of $569 — 589 million and EPS of $0.82 — 0.94, down from $604 — 630 million and $1.36 — 1.51. For FY:13, it expects revenue of $2.274 — 2.339 billion and EPS of $4.72 — 5.12, down from $2.372 – 2.475 billion and $5.76 — 6.26.
Redbox's performance was hurt by more promo activity, which lowered transaction size and led to more single night rentals. Coinstar remained on track. Our Q3 estimates are $592 million and $0.94, vs. consensus of $577 million and $0.88.
We expect management to update FY:13 guidance reflecting Q3 performance, but implied Q4 guidance is unlikely to change meaningfully. Last month, implied Q4 guidance was lowered for revenue to $556 — 641 million from $613 — 742 million and for EPS to $0.94 — 1.46 from $1.41 — 2.06.
Despite a conservative tone after another negative preannouncement, and $100 million in share repurchases expected in Q4, management is unlikely to adjust guidance ranges meaningfully given its poor track record in forecasting the company's business.
Although we continue to have high expectations for ecoATM, we expect activist investors to put pressure on management to scrap all New Ventures. Earlier this month, JANA Partners disclosed ownership of 13.5 percent, stating its intention to discuss "selling or discontinuing certain businesses," among other topics, with management and the Board. TPG-Axon disclosed a 5.1 percent passive stake soon thereafter.
Outerwall generates over $400 million in adjusted EBITDA from existing operations, and we believe it can generate as much as $300 million in annual FCF if run to harvest cash. If JANA Partners can win management over, it is likely Outerwall will see FCF rise above historical levels, and that it will return FCF.
We do not expect management to provide an update yet on its New Ventures (apart from ecoATM) review. It previously stated the review would be completed by YE, and that it would not comment further until the review is completed. Maintaining our OUTPERFORM rating and 12-month price target of $78, 12x our 2014 EPS estimate of $6.45. This is a discount to its historical valuation to reflect recent rental demand declines and uneven profitability. Outerwall shares are on the Wedbush Securities Investment Committee's Best Ideas List.
Michael Pachter is an analyst at Wedbush Securities.
Don't Miss: 7 Films to Pay Attention to This Weekend.