Analyst: Outerwall to Benefit from Strong Redbox Sales, ecoATM acquisition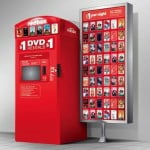 The following is an excerpt from a report compiled by Michael Pachter of Wedbush Securities.  
Outerwall (NASDAQ:OUTR) will report its Q2:13 (June) results after market close on Thursday, July 25, and host a call at 2:00pm PT (dial-in: 888-895-5271, passcode: 35135633, webcast: ir.outerwall.com).
We expect Q2 results at or above the high end of conservative guidance. Our current estimates are for revenue of $585 million and EPS of $1.06, compared with consensus of $564 million and $0.99, and guidance of $550 – 580 million and $0.90 – 1.05. We expect Redbox to benefit from market share gains driven by Netflix DVD attrition, Blockbuster closures, and VMZ kiosk capacity enhancement. If Q2 results had been weak, Outerwall likely would have preannounced results when it disclosed the ecoATM acquisition or name change in early July.
We expect management to pass through any beat to full year guidance for revenue of $2.385 – 2.545 billion and EPS of $5.05 – 5.55. Although Outerwall has a spotty guidance track record, we believe the new management team's conservative assumptions include a built-in cushion to allow a guidance increase.
Conservative Q2 guidance implies a very strong 2H. In 2H, Redbox will benefit from improving comps (expected to be positive by year-end), driven by stronger releases, new marketing strategies, and NCR kiosks entering the comp calculation, as well as lower NCR and Redbox Instant charges, as well as ecoATM accretion.
On July 2, Outerwall announced that it had agreed to acquire ecoATM for $350 million in cash. The transaction is expected to close in Q3 and Outerwall expects ecoATM to be accretive to EPS in 2014. We estimate that ecoATM generates $100 million in sales from 500 kiosks at an operating margin of 20 percent, implying EPS growth of approximately $0.40/share. We think the addressable market is >$1 billion annually at >20 percent margin, and a carrier partnership is likely.
Our full year estimates remain unchanged. Although the ecoATM acquisition is expected to be accretive in FY:14, we are maintaining our FY:13 and FY:14 estimates until management provides guidance or specifics about the business.
Maintaining our OUTPERFORM rating and 12-month price target of $78, which reflects a multiple of approximately 12x our 2014 EPS estimate of $6.50. This is a discount to its historical valuation to reflect recent rental demand declines, increasing competition for the Verizon JV, the negative impact of the NCR kiosk acquisition so far, uneven profitability, and long-term technology challenges.
Michael Pachter is an analyst at Wedbush Securities. 
Don't Miss: Amazon's Growing Cloud Pressures IBM and Oracle.