Analyst: Outerwall Will Benefit From Box Office Boost in Third Quarter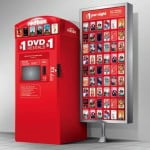 The following is an excerpt from a report compiled by Michael Pachter of Wedbush Securities.
Q2 EPS beat from significant one-time benefits. Revenue was $554 million, compared with our estimate of $585 million, the consensus estimate of $564 million, and guidance of $555 – 580 million. Revenue was slightly below the low end of the guidance range due in part to a weaker-than-expected Redbox comp of down 6.8 percent. EPS was $1.91, compared with our estimate of $1.06, the consensus estimate of $0.99, and guidance of $0.90 – 1.05. Excluding the impact of $1.00 in one-time items during Q2, EPS came in at the low end of the guidance range.
The FY EPS guidance increase exceeds the Q2 beat when ecoATM is taken into account. Full year guidance was raised by only $0.71 despite an $0.86 beat at the high end of guidance in Q2. However, the Q2 beat included a $1 net positive impact as discussed in the DETAILS section that follows. If $0.19/share negative impact from the ecoATM launch in 2H is incorporated into the FY guidance increase of $0.71, the effective increase is $0.90 ($0.71 plus $0.19), meaning that the full year guidance raise actually exceeded the Q2 beat.
Box office picks up significantly in Q3. The estimated box office generated by Q3 DVD releases is up 43 percent y-o-y, with eight titles over $100 million, compared to only three last year. Last year, studios shuffled their release slates to avoid the Summer Olympics, which resulted in an elongated barren patch.
Redbox continues to comp negative, indicating the market is near saturation. Redbox revenue was up 4 percent y-o-y despite a 13 percent increase in total kiosks. Total installs guidance remains underwhelming, with expecting only 500 – 1,500 installations in 2013, down from 2,000 – 3,000 previously.
We believe many investors found the Q2 charges, one-time items, and FY guidance to be confusing, causing Outerwall's share price to decline in the aftermarket. Investors would prefer that the company avoids the charges related to its different ventures, and have shown a willingness to punish the company's shares when there is doubt about actual performance of the key Redbox business.

Maintaining our OUTPERFORM rating and 12-month price target of $78, which reflects a multiple of approximately 12x our 2014 EPS estimate of $6.45. This is a discount to its historical valuation to reflect recent rental demand declines, increasing competition for the Verizon JV, the negative impact of the NCR kiosk acquisition so far, uneven profitability, and long-term technology challenges.
Michael Pachter is an analyst at Wedbush Securities.