Analyst: Pandora Is Approaching Market Saturation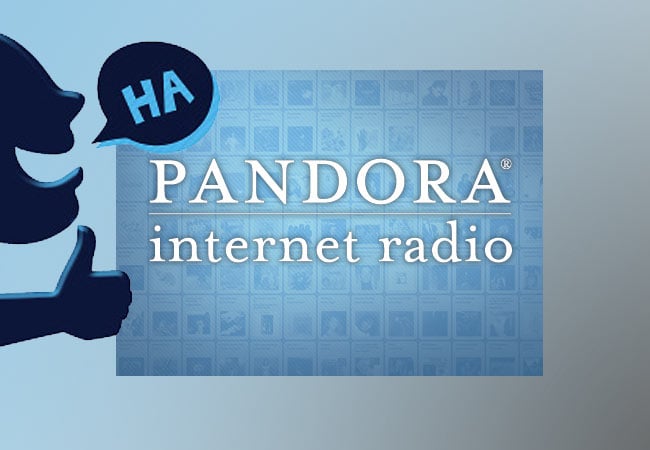 The following is an excerpt from a report compiled by Michael Pachter of Wedbush Securities. 
Listener hours for the quarter ended July came in roughly 10 percent below our expectations. Listener hours totaled 3.88 billion, below our estimate of 4.33 billion, likely due in part to the 40-hour per month mobile listening limit implemented in March. Pandora's (NYSE:P) share of U.S. radio listening decreased to 7.08 percent for July from 7.33 percent for April, with active listeners increasing to 71.2 million from 70.1 million over the same time period. It is likely that there is some seasonality in the numbers, but that is difficult to discern due to Pandora's rapid growth over the past few years. In any case, we think that the company is approaching U.S. market saturation, and future gains will be at a slower rate.
Maintaining our Q2:14 revenue and EPS estimates, however, as we believe a slew of recent sales initiatives positively impacted monetization, offsetting the shortfall in hours. Our current Q2 estimates are for revenue of $162 million and EPS of $0.02, compared to consensus of $156 million and $0.02, and guidance of $155 – 160 million and $(0.02) – 0.01.
The recent hiring of salespeople at the local level (Pandora had salespeople in 28 of the top 40 local markets last quarter, compared to "more than half" of the top 10 markets a year ago) should positively impact top-line growth, as local advertising rates are significantly higher than national ad rates. In addition, integration with Triton (Internet radio measurement), as well as the STRATA and Mediaocean media buying platforms should increase the appeal and ease of advertising with Pandora.
We do not expect Apple's iTunes Radio, expected to launch this fall, to have a meaningful impact on Pandora's listener hours or monetization near-term. The streaming music landscape has become more crowded this year with the introduction of Google Play (on-demand listening for a monthly subscription fee) and iTunes Radio.
We do not view Google (NASDAQ:GOOG) Play as a direct competitive threat to Pandora, as we believe that its monthly subscription fee of $9.99 will not appeal to the vast majority of Pandora's free listeners. iTunes Radio could be a competitive threat to Pandora on Apple (NASDAQ:AAPL) devices; however, Pandora's personalized playlists, its ubiquity on all smart phones and the strength of the Music Genome Project remain key differentiators.
Investment Thesis: We are maintaining our NEUTRAL rating and 12-month price target of $19.50. Our price target reflects 30x our FY:15 EPS estimate of $0.65, a multiple that we feel is justified given Pandora's improving execution and superior growth outlook. We believe our price target is warranted due to stronger monetization and profitability. The company is finally beginning to show operating leverage through stronger control of content costs and SG&A spending.
Risks to the attainment of our price target include increasing competition from larger and more established companies, changes to the royalty rates paid for streaming music and other content, the implementation of data caps by Internet service providers, and the proliferation of native music / radio applications for computers, mobile devices, and other connected devices.
Michael Pachter is an analyst at Wedbush Securities.