Analyst: Put Your Fries in Burger King's Basket, Not McDonald's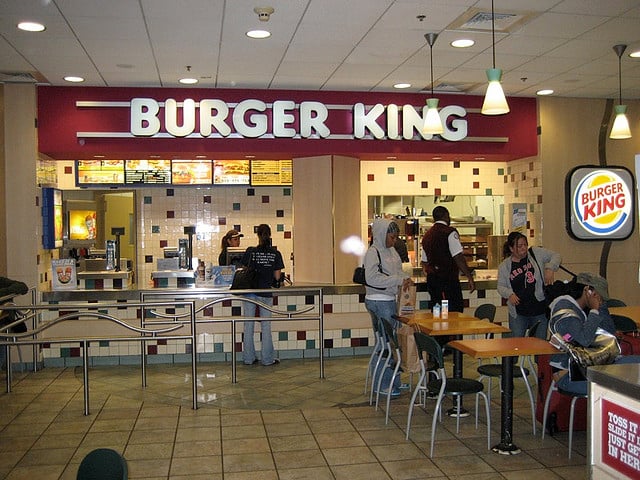 Differing menu strategies will soon set McDonald's (NYSE:MCD) and Burger King (NYSE:BKW) further apart — but now one analyst is betting on the future of the latter rather than the former. As the two rival restaurant chains work to maintain an edge on the competition as well as combat falling sales on account of the current evolution of the fast food industry, Burger King and McDonald's are implementing separate techniques.
While Burger King has admitted that it will take a step back from launching seasonal offerings in order to curb costs, McDonald's is still working on employing the opposite approach and has proven so by its most recent announcement earlier in the week that it will soon roll out limited-time-only chicken wings starting September 9.
But while many analysts believe this new poultry option could mean big things for McDonald's business, Jonathan Krinsky, Miller Tabak & Co.'s chief technical market analyst, believes that investors shouldn't put all their eggs in McDonald's basket. Rather, they should switch them to Burger King's.
Bloomberg highlights Krinsky's forecast that McDonald's success will soon be eclipsed by Burger King, encouraging investors to bet against McDonald's shares and buy those of Burger King. Burger King went public in 2012 and is now 70 percent owned by 3G Capital.  Out of the chain's 351.1 million shares outstanding, only 27 percent are recognized as stock available for trading, and the rest belong to 3Gs.
Although some may expect that stock scarcity to work against Burger King, in this case, Krinksy maintains that it is working in the restaurant's favor. Using the assistance of a chart similar to Chart of the Day, Krinsky made a recommendation Tuesday to buy Burger King and bet against McDonald's through short sales, or those involving borrowed stock to profit from a drop in price, explained via Bloomberg.
Using the chart to track price metrics, the analyst then predicted share-price estimates of $22 for Burger King and $87 for McDonald's, thus putting the price-ratio at 0.253, a figure higher than July 17′s record of 0.213. Following that prediction, shares of Burger King rose, hitting an increase of 21 percent for the year through yesterday. McDonald's shares also gained, but that success can also be attributed to its new menu announcements.
Don't Miss: Howard Schultz: Obamacare Doesn't Worry Starbucks.