Analyst: Regal Can Make Up for Admissions Revenue Underperformance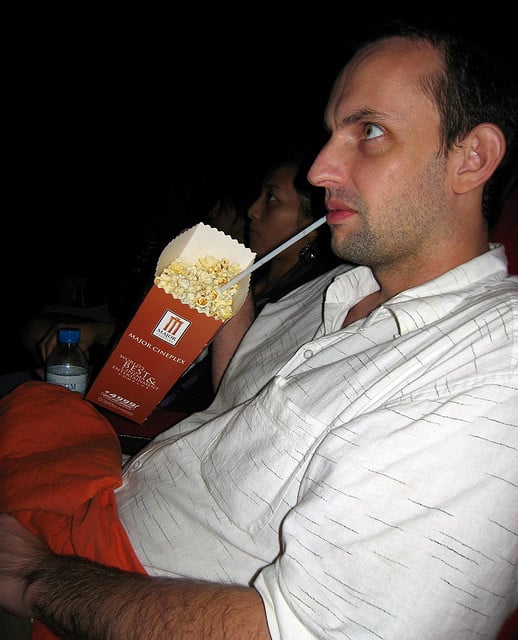 The following is an excerpt from a report compiled by Michael Pachter of Wedbush Securities.
Results roughly in line with our estimates in Q2. Revenue was $842 million, vs. our estimate of $839 million, and consensus of $843 million. Adjusted EBITDA was $176 million, vs. our estimate of $172 million. EPS was $0.23, vs. our estimate of $0.32 and consensus of $0.31, however, adjusted EPS of $0.36 (excluding $0.13 of per share in one-time charges) was roughly in line with our adjusted EPS estimates. The company did not provide forward guidance.
Admissions revenue underperformed our expectations, but Regal made up the difference from concessions and other operating revenues. Operating margins were slightly higher than expectations, driven by lower film rental costs.
The exhibitor industry continues to consolidate and the current M&A environment is robust, with acquirers "inundated with opportunities to purchase assets". Regal (NYSE:RGC) estimates that there are approximately 2,500 – 3,000 screens which would be attractive to the big four exhibitors at the right price.
We expect Q3 domestic box office to end up 8 percent from a strong release slate and easy comps. Q3:12 experienced year-over-year decreases in the box office each month of the quarter, even though The Dark Knight Rises reached almost $450 million at the box office last year. Q3 quarter-to-date is trending up 0.5 percent through July 25, driven by a strong showing from Despicable Me 2. We expect The Wolverine to enjoy strong numbers this weekend as it garnered solid reviews thus far, and Marvel's X-Men franchise has consistently cleared well over $100 million in the domestic box office.
July's string of big budget flops may force studios to reassess the crowding of the summer release slate, which could impact next year's season. While the disappointing results by some films will likely not impact exhibitors' results in FY:13, it could impact the industry in FY:14.
We adjusted FY:13 estimates to pass through the Q2 results. Adjusted EBITDA goes to $626 million from $622 million, with EPS going to $0.96 from $1.06, reflecting Q2 results. We are increasing our FY:14 estimates slightly higher.
Maintaining our NEUTRAL rating and $18 price target. After accounting for Regal's ownership stake in National Cinemedia (NASDAQ:NCMI), we arrive at an $18 price target. This reflects a 6.4x EV/adjusted EBITDA multiple on our 2014 estimates, in line with its historical multiple and its peers, reflecting a stable business with high debt levels.
Michael Pachter is an analyst at Wedbush Securities. 
Don't Miss: Time Warner Cable Has a New CEO Coming.