Analyst Removes Electronic Arts from Best Ideas List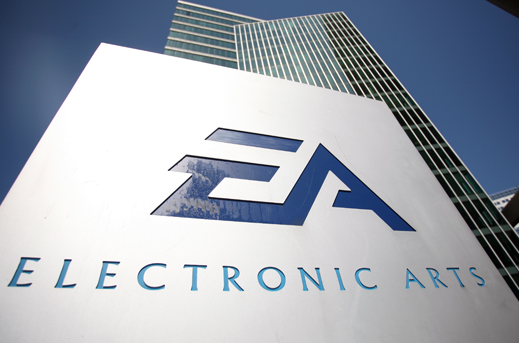 The following is an excerpt from a report compiled by Michael Pachter of Wedbush Securities.
The Wedbush Investment Committee is removing Electronic Arts (NASDAQ:EA) from the Best Ideas List. EA shares have traded up almost 80 percent in 2013 as of the time of writing (above the Russell 2000 and S&P 500, which are up 23 percent and 18 percent, respectively, since the end of last year), and we believe that many of the positive catalysts highlighted in our previous notes have either already occurred or have been priced into the stock. We remain positive on the EA story, however, and believe that the company is well-positioned for solid earnings growth heading into the next-generation console launches this fall, and is also positioned to grow earnings and revenues next year.
Maintaining our OUTPERFORM rating and our 12-month price target of $30. Our price target is based upon a forward P/E of 18x our $1.65 EPS estimate for FY:15, and reflects improving execution, the positive impact of digital growth on top- and bottom-line expansion, and a strong next-gen slate of games. We recommend that investors continue to accumulate shares of EA while they trade at a discount to our price target.
Investment thesis: We remain positive on the EA story, with guidance for a difficult transition year supporting our positive bias. Despite recent execution missteps and a relatively low number of packaged goods in FY:13 that drove a year-over-year revenue decline, EA managed to hold earnings relatively flat, primarily due to unrivaled digital strength. We believe the company has a better line-up of packaged goods releases this year, is likely to maintain digital revenues, notwithstanding a gap from Battlefield Premium and Star Wars, and is best positioned among its peers to exploit what we expect to be an uptick in game sales once Microsoft's (NASDAQ:MSFT) Xbox One and Sony's PS4 launch. We believe EA represents the best opportunity for investors to benefit from continued digital growth for the industry in the coming years, as well as from a likely rebound in packaged goods sales as the new consoles are adopted.
Risks to attainment of our share price target include changes to game release timing, greater-than-expected deterioration of the average selling price (NYSE:ASP) for game software, the effects of competition, changing macroeconomic factors, and lower-than-expected consumer demand for video game hardware.
Michael Pachter is an analyst at Wedbush Securities.