Analyst: String of New Releases Drives August Console Sales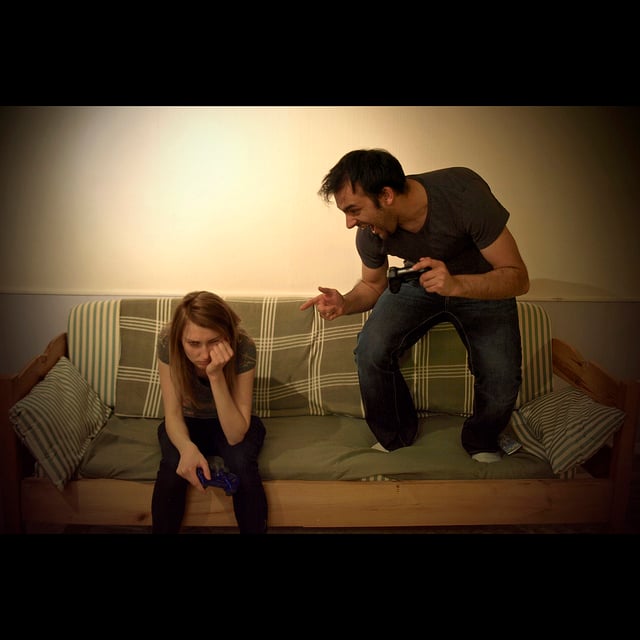 The following is an excerpt from a report compiled by Michael Pachter of Wedbush Securities.
This newsletter lists the key events (including key game releases and financial news) in August, previews our expectations for September, and provides our views of the current state of the video game industry.
In August, Activision Blizzard (NASDAQ:ATVI) and GameStop (NYSE:GME) reported better-than-expected results. Sony reported quarterly results.
The Wedbush Video Game Index, our market cap-weighted index of video game companies, was down 6 percent in August, and underperformed the broader market averages due to the underperformance of Nintendo (TYO:7974) and Activision Blizzard during the month. The Russell 2000 and S&P 500 were both down 3 percent, driven by concerns about Syria and the potential impact on economic growth of the tapering of the Fed's bond buying program. Nintendo had the weakest month, down 10 percent, due to a Wii U price cut, suggesting sustained sluggish demand for the console due in part to a lackluster release slate ahead of the next-gen launches from Microsoft (NASDAQ:MSFT) and Sony (NYSE:SNE). Take-Two (NASDAQ:TTWO) was up 5 percent as anticipation builds for Grand Theft Auto V.
July U.S. console/handheld SW sales were $210 million, down 19 percent compared to July 2012, and better than our estimate of $200 million. Sales were down y-o-y for the sixth consecutive month, driven by deteriorating demand for currentgen content ahead of the next-gen launches. SW units were down 21 percent, with ASPs up 2 percent. PC SW sales were down 30 percent.
We expect August console/handheld software sales to be led by a quartet of new releases: Deep Silver's Saints Row IV (360, PS3, PC), Disney's (NYSE:DIS) Disney Infinity (360, PS3, Wii U, Wii, 3DS), EA's (NASDAQ:EA) Madden NFL 25 (360, PS3), and Ubisoft's (EPA:UB) Tom Clancy's Splinter Cell: Blacklist (360, PS3, Wii U, PC). July release EA's NCAA Football 14 and June release Sony's The Last of Us should also continue to perform well. We expect packaged goods weakness and deteriorating demand for current-gen content to continue for the remainder of the year ahead of the next-gen console launches. We expect positive growth to return in September when Take-Two's Grand Theft Auto V debuts, but do not expect sustained growth until 2014.
Key August headlines:
o 8/1 – Sony reported Q1:13 results.
o 8/1 – Activision reported Q2 results in line with a positive preannouncement and maintained FY guidance.
o 8/8 – GameStop announced an upgrade credit for PowerUp Rewards members that essentially allows purchasers of specified Xbox 360 titles to upgrade to the Xbox One version for $9.99.
o 8/13 – Zynga (NASDAQ:ZNGA) published an email from CEO Don Mattrick that outlined changes to its leadership team.
o 8/14 – Microsoft announced an update to its Xbox One launch plan. It now plans to launch the console in November in thirteen markets (including the U.S.), down from the twenty-one markets previously disclosed at E3.
o 8/14 – The SEC, Big Ten, and Pac-12 collegiate athletic conferences announced that they would no longer license conference trademarks for EA Sports' NCAA Football video game franchise.
o 8/15 – NPD announced July console/handheld SW sales above expectations and HW sales below expectations.
o 8/20 – Sony announced the PS4 will launch on November 15 in North America. It disclosed over 1 million PS4 console pre-orders. For North America, it announced a 12GB PS3 for $199, and a drop in the starting price of the PS Vita to $199.
o 8/20 – The USPTO website posted a Zynga patent for managing network linked gambling video games.
o 8/20 – Microsoft announced the ID@Xbox self-publishing program.
o 8/20 – Microsoft announced all Xbox One console pre-orders in Europe will include FIFA 14, while supplies last.
o 8/27 – The Economic Daily News incorrectly reported Microsoft had lowered its Xbox One console shipment forecast for 2013 to 6.2 million from 7.0 million due to its camera module, optical disc drive, and assembly.
o 8/28 – Nintendo announced a $50 price cut for the Wii U Deluxe Set to $299 from $349, effective September 20. It also announced the introduction of the 2DS handheld, which will play 3DS and DS games in 2D, for $129 on October 12.
Key September events:
o 9/9-13 – Majesco Entertainment (NASDAQ:COOL) to report Q3:13 results.
o 9/12 – August NPD U.S. video games sales data release.
o 9/17 – Take-Two to release Grand Theft Auto V (360, PS3).
o 9/24 – EA to release FIFA 14 (360, PS3, PC)
Michael Pachter is an analyst at Wedbush Securities.