Analyst: Successful Company Turnaround for RadioShack Is Doubtful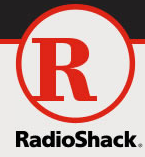 The following is an excerpt from a report compiled by Michael Pachter of Wedbush Securities.
RadioShack (NYSE:RSH) will report Q2:13 (June) results before market open on Tuesday, July 23, and host a call at 6am PT (webcast: ir.radioshackcorporation.com).
We expect Q2 revenue and EPS at or below our estimates. We expect Q2 revenue of $834 million and EPS of $(0.16), compared to consensus for revenue of $815 million and EPS of $(0.23). The company did not provide specific guidance, but expects weakness to continue throughout 1H:13.
RadioShack confirmed it is looking at strengthening its balance sheet. RadioShack's liquidity position at the end of Q1 was $820 million and the company had discussions with advisors to evaluate ways to strengthen its balance sheet. RadioShack has significant debt and faces ongoing cash flow burn, and its 2013 convertible notes (principal amount of $216 million at the end of Q1) are due on August 1. Its liquidity position at the end of Q1 included cash of $435 million and a credit facility with $384.9 million remaining. Its debt totaled $712 million at the end of Q1. We expect the company to have difficulty refinancing its debt, and expect cash burn to continue for the next several quarters, while its new initiatives are likely to require ever higher levels of working capital.
We expect significant losses to continue, and do not expect the company's turnaround to be successful. We remain pessimistic that the company can grow mobility margins, as it has little power over smartphone or post-paid pricing. Management clearly hopes to sell higher-margin products, but we think its fundamental problems are traffic-driven, and we expect traffic declines to continue.
RadioShack has recently implemented a number of initiatives to boost the company's image and store traffic. These include a partnership with Beats By Dre, new display areas in-store dedicated to wearable digital fitness technology, a new do-it-yourself product line in partnership with Maker Media, and a five-year agreement with NACSCORP to offer consumer electronics and accessories to nearly 4,000 college stores. On July 1st, RadioShack opened its first concept store in Manhattan. While these steps are promising, the company may run out of time.
Reiterating our UNDERPERFORM rating and 12-month price target of $1 as losses grow from declining CE sales, and continued margin erosion, compounded by continued investments to spur growth. Our price target reflects our best guess at the brand equity and going-concern value for the business (around $300 million), net of the company's net debt.
Michael Pachter is an analyst at Wedbush Securities. 
Don't Miss: Will You Get the Raise You Deserve This Year?