Analyst: Take-Two Quarter Sales Driven by BioShock Infinite Re-Orders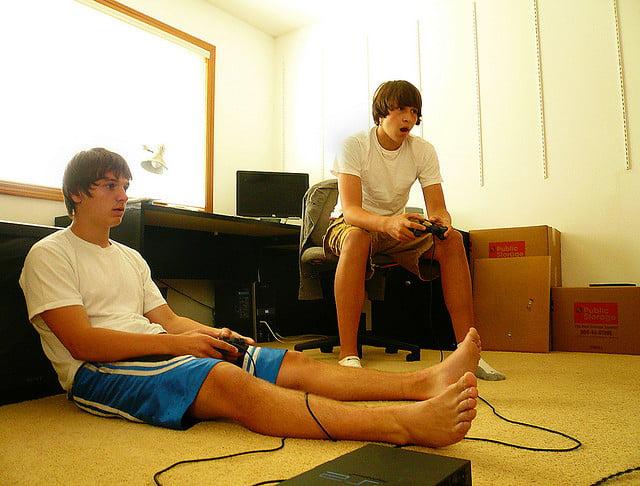 The following is an excerpt from a report compiled by Michael Pachter of Wedbush Securities.
Take-Two (NASDAQ:TTWO) will report its fiscal Q1:14 (June) results after the market close on Tuesday, July 30, and host a conference call at 1:30pm PT (877-407-0984 or at http://ir.take2games.com).
We expect a Q1 beat driven by BioShock Infinite re-orders and digital. Our estimates are for revenue of $135 million and EPS of $(0.50), vs. consensus of $125 million and $(0.57), and guidance of $100 – 125 million and $(0.70) – (0.55). According to NPD, Take-Two's Q1 U.S. SW sales were down 30 percent, above the range of down 56 – 45 percent implied by guidance. Strong sellers included BioShock Infinite, which was released at the end of Q4 and had sold-in 3.7 million units by mid-May. We expect strong digital (27 percent of revenue in Q4) growth. A 7.5 million share repurchase program may also have helped on the bottom line.
We believe FY:14 guidance will remain largely unchanged. We are currently estimating revenue of $2.10 billion and EPS of $3.00, vs. guidance of $1.75 – 1.85 billion and $2.05 – 2.30. We believe it is in management's interests to temper Grand Theft Auto V expectations ahead of the game's September 17 release. We continue to expect sales of 20 million units in FY:14, with 24 million units lifetime assuming an attach rate of 20%, in line with the franchise's historical performance.
Although our GTA V assumptions remain unchanged, recent NPD data may not bode well for re-orders of the game, available exclusively for current-gen consoles. NPD data indicates many high-profile current-gen games are performing below expectations after the release month. In our view, many gamers are limiting current-gen spending ahead of the next-gen console launches later this year.
We believe management could have raised financing more cheaply through non-equity-linked debt. On June 13, Take-Two announced the pricing of $250 million of 1.00% convertible senior notes due 2018 with an initial conversion price of $21.52 per share, representing potential dilution of roughly 11.6 million shares.
Maintaining our OUTPERFORM rating and 12-month price target of $19. Our price target reflects a forward multiple of ≈ 16x estimated sustainable EPS of $1.20 (fully taxed). This multiple is in line with industry peers, and reflects an improving outlook for video game publishers ahead of the launches of the next-gen consoles.
Michael Pachter is an analyst at Wedbush Securities. 
Investing Insights: Will Electronic Arts Stock Continue To Rise?