Analyst: The Ultimate E3 Recap for Investors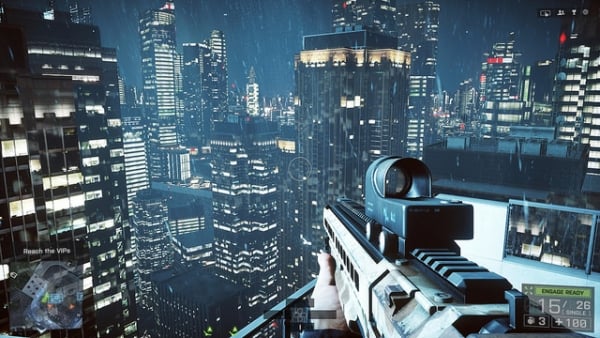 We attended the E3 Expo last week in Los Angeles, CA, and met with a number of companies presenting products at the show, including Activision Blizzard (NASDAQ:ATVI), DeNA, Electronic Arts (NASDAQ:EA), GameStop (NYSE:GME), Microsoft (NASDAQ:MSFT), Nintendo, Sony (NYSE:SNE), Turtle Beach, Ubisoft, and Zynga (NASDAQ:ZNGA).The show was once again well attended, with the Los Angeles Convention Center hosting close to 50,000 attendees and 200 exhibitors from over 100 countries. E3 was once again the centerpiece of the video game world, and we applaud the ESA for putting together another highly enjoyable and memorable conference.
We attended several events and hosted a number of investor meetings. On Monday, we attended Microsoft's Xbox E3 2014 Media Briefing, the EA World Premiere: E3 2014 Preview, Ubisoft's Media Briefing, and the Sony PlayStation E3 Press Conference. On Tuesday, we attended Ubisoft's Investors Meeting and viewed the Nintendo Digital Event. We also hosted investor meetings with GameStop, King, and Zynga management. On Wednesday, we attended Nintendo's E3 Analyst Briefing. We also hosted investor meetings with Activision, DeNA, EA, Microsoft, and Turtle Beach management.
E3 featured many impressive previously announced titles, as well as a slew of notable reveals. The previously announced software highlights of the show from our covered publishers included Activision Blizzard's Call of Duty: Advanced Warfare and Destiny, EA's Battlefield: Hardline, Nintendo's Super Smash Bros., Take-Two's Evolve, and Ubisoft's Assassin's Creed Unity and Far Cry 4. Notable reveals from the covered publishers included EA's new Mass Effect, Nintendo's amiibo figurines and Mario Maker, Take-Two's Grand Theft Auto V for next-gen consoles, and Ubisoft's Tom Clancy's Rainbow Six: Siege. Retailer GameStop met with investors during the show and expressed confidence in its ability to grow due to the console refresh and its Technology Brands. We believe that a more robust slate of next-gen titles in 2014 should benefit GameStop comps through the remainder of the year, with new software sales expected to rebound to positive territory in Q4.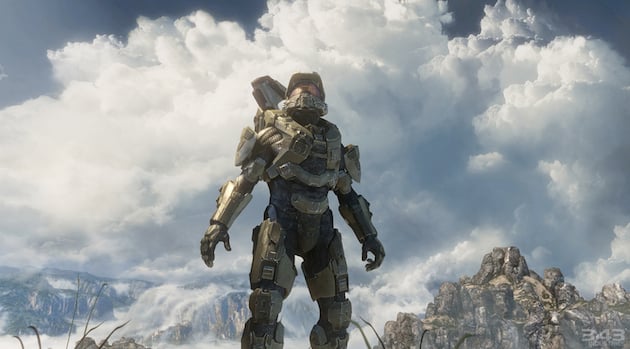 Microsoft's E3 presentation focused solely on games, while Sony opted for a more rounded approach, discussing a deeper slate of games this year, new hardware, and enhancements to existing service offerings. There were a number of Xbox exclusives on display including Crackdown, Dance Central Spotlight, Fable Legends, Forza Horizon 2, Halo 5: Guardians, Project Spark, Scalebound, and Sunset Overdrive. In our view, the highlight of the Microsoft presentation was the reveal of Halo: The Master Chief Collection, which includes Halo: Combat Evolved Anniversary, Halo 2 Anniversary, Halo 3, Halo 4, and all DLC associated with the four games, playable on dedicated servers at 60 frames per second in 1080p.
In conjunction with the release of Activision Blizzard's Destiny, Sony will introduce a bundle for $499 that will include a copy of Destiny, a white PS4, a white Dual Shock controller, and a 30-day PlayStation Plus subscription. Notable first-party exclusives included The Order: 1886, The Last of Us Remastered, LittleBigPlanet 3, and Uncharted 4: A Thief's End. Sony announced that PlayStation Now's open beta in the U.S. and Canada will begin on July 31, with over 100 games available from first- and third-party publishers. PlayStation TV will be available to U.S. users for the first time in upcoming months at a price of $99. The device allows users to play PS4 games on a second screen through a PS Vita device connected with an HDMI cable. Sony also announced original entertainment content is being developed for the PS4, with PlayStation Plus subscribers getting access to the full catalog.
Somewhat surprisingly, this year's E3 did not feature any current-gen price cuts. Microsoft, Nintendo, and Sony all opted to keep pricing intact for the time being, despite ongoing current-gen weakness, sending a clear signal that they would prefer consumer spending to be heavily weighted toward next-gen products in order to drive installed base expansion. We continue to expect current-gen price cut announcements before year end, with a slew of compelling bundles a near-certainty as well. In addition, Nintendo management disclosed that it does not have plans to introduce a discounted version of the Wii U that does not include the GamePad, despite Microsoft's recent decision to launch a $399 Xbox One without Kinect.
Ubisoft's push into movies and TV through Ubisoft Motion Pictures (UMP) also generated a significant amount of buzz. Some distinguishing characteristics of UMP are that it retains total control of development (including choosing actors and directors), keeps creative control (including final approval of scripts), and minimizes financial risk. Ubisoft's payback is linked to box office performance, not profitability, and its financial exposure is limited to the size of its completely discretionary investment. It expects Assassin's Creed and Splinter Cell movies to be released in 2015 or 2016, with Warner Bros. producing a Ghost Recon movie directed by Michael Bay, and Sony Pictures producing Watch Dogs and Rabbids long features.
Michael Pachter is an analyst at Wedbush Securities. 
More From Wall St. Cheat Sheet: