Analyst: Twitter's Small IPO Will Avoid Facebook's Market Mishaps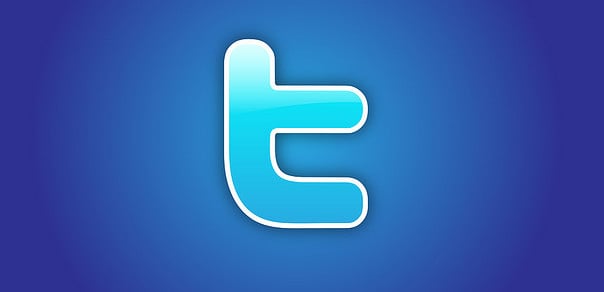 The following is an excerpt from a report compiled by Michael Pachter of Wedbush Securities.
After the market close on Thursday, Twitter released its Form S-1 to the public for the first time in preparation for an expected initial public offering. A Tweet from the company on Thursday read: "Our S-1 will be filed publicly with the SEC momentarily. This Tweet does not constitute an offer of any securities for sale." On September 12, a Tweet, also from the company, read: "We've confidentially submitted an S-1 to the SEC for a planned IPO. This Tweet does not constitute an offer of any securities for sale." Twitter was initially able to file the S-1 confidentially under a provision of the Jumpstart Our Business Startups (NASDAQ:JOBS) Act allowing companies with under $1 billion in revenue the year before the IPO to file documents in secrecy at the beginning of the filing process. Twitter's filing showed that its 2012 revenues were well under $1 billion.
The Twitter IPO is initially sized much smaller than we expected. The proposed maximum aggregate offering is $1 billion, implying that only a small percentage of Twitter shares will be offered to the public, based upon recent valuation. Recent private share trades have suggested a valuation approaching $15 billion, up from $9 – 10 billion a year ago.
In our view, Twitter's relatively small initial public offering is intended to avoid the issues experienced by Facebook (FB—OUTPERFORM) when it offered approximately $16 billion in stock, far more than the market appeared willing to absorb. We expect Twitter to conduct follow-on offerings over the next few years, assuming that the market reacts positively to its performance. Twitter did not disclose which exchange it will trade on, but did disclose its ticker of "TWTR". Twitter anticipates the use of proceeds will include capital expenditures, operating expenses, and working capital.
Twitter's 1H:13 revenues were below our expectations, while expenses were higher than we had anticipated, leading to a sizable loss. Twitter's 1H:13 revenues were $254 million, compared our estimate of $310 million, while 1H cost of revenue and operating expenses were $316 million, compared to our estimate of $256 million, resulting in Twitter having an operating loss of $63 million compared to our estimate of operating income of $54 million. We will not update our model until we initiate coverage on Twitter with a price target and an investment recommendation.
Twitter derives revenue from advertising products, which accounted for 87 percent of revenue in Q2:13, and data licensing, which accounted for the other 13 percent. The three main advertising products are Promoted Tweets, Promoted Accounts, and Promoted Trends. Most of the company's advertising revenue is generated on a pay-for-performance basis, which means advertisers are only charged when a user engages with the applicable ad. Promoted Tweets were launched in April of 2010, with the product originally pushing an advertiser's Tweet to the top of search results; however Twitter has since started distributing Promoted Tweets into the top of user feeds directly.
When in-feed Promoted Tweets launched in July of 2011, brands were allowed only to push Promoted Tweets to their respective followers. At the end of 2011, Twitter began allowing advertisers to target non-followers, and Promoted Tweets within news feeds saw 15 times the impression volume of Twitter's Promoted Tweets seen within its search function, while maintaining the same engagement rates, according to a leaked internal email disclosed by ClickZ. Promoted Tweets are short text messages written by advertisers that include a link to their website or some other call to action.
An advertiser can bid on a keyword at the national or local level that appears in a search result or user timeline, or can pay to include the Promoted Tweet on user feeds based on geography, followers, or any other metric. Promoted Accounts allow brands to purchase placement in Twitter's "Who to Follow" feature, with a clear indication that the account is promoted. Such placement is based on a keyword auction process just like Promoted Tweets. Other Tweets listed in the "Who to Follow" list are algorithmically-generated based on the user profile. Promoted Trends allow advertisers to be featured at the top of the Trends List that shows up on a user's homepage. Users choose whether to follow major trends at the country level or by region within a country, such as major metropolitan areas within the US.
Twitter offers products for users, platform partners, advertisers, and data partners. User products are focused on helping users express themselves and create, distribute and discover content. Platform partner products are tools, public APIs, and embeddable widgets that developers can use to contribute their content to the Twitter platform, distribute Twitter content across their properties and enhance their websites and applications with Twitter content. Advertiser products and services enable advertisers to promote their brands, products and services, amplify their visibility and reach, and extend the conversation around their advertising message. Twitter offers a data feed for partners who wish to access data beyond the public API.
Michael Pachter is an analyst at Wedbush Securities
Don't Miss: Want to Live at Work? Facebook Employees Probably Do.