Analyst: Ubisoft's 'Watch Dogs' Is Wrecking the Competition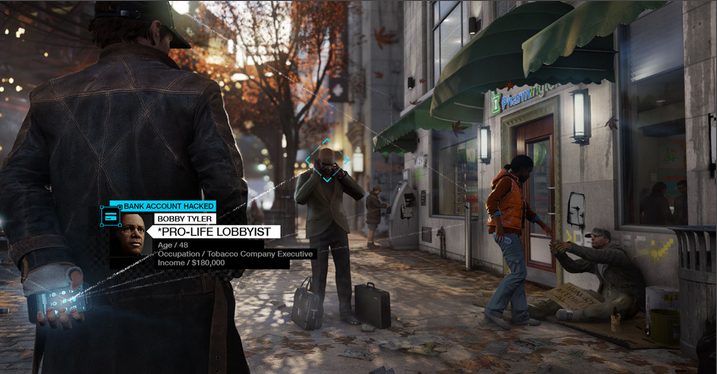 Stronger-than-expected Q1 sales of 360 million euros driven by new release Watch Dogs. As expected, our estimate of 315 million euros and guidance of 310 million euros proved to be too conservative. On Thursday, Ubisoft announced sell-in for Watch Dogs, a May 27 release, of over 8 million units, making it the bestselling new game for the company and new brand for the industry.
Previously, on June 3, Ubisoft announced that Watch Dogs sold-through over 4 million copies in its first week. Q1 digital sales were 84 million euros, up 149 percent year-over-year, driven by Watch Dogs (digital distribution accounted for 14 percent of total sell-through, and 10 percent on the next-gen consoles), free-to-play (FTP) mobile games, and three new releases.
We view unchanged full year guidance as conservative given the success of Watch Dogs and a strong release slate. Despite a better-than-expected debut for Watch Dogs, management maintained FY:15 guidance for sales of at least 1,400 million euros and non-IFRS operating income of at least 150 million euros. Management cited three reasons for no increase: it did not want to extrapolate Q1 success given the ongoing console transition and current-gen weakness; it has four major titles launching in a competitive environment; and it wants to monitor the progress of FTP and confirm mobile growth. We expect Ubisoft's other FY:15 releases, which management confirmed are still expected to launch, to be strong performers, particularly Assassin's Creed Unity and Far Cry 4.
As a result, we feel comfortable passing through the Q1 upside, and increasing our FY:15 sales and EPS estimates to 1.50 billion euros and 1.15 euros from 1.45 billion euros and 1.05 euro.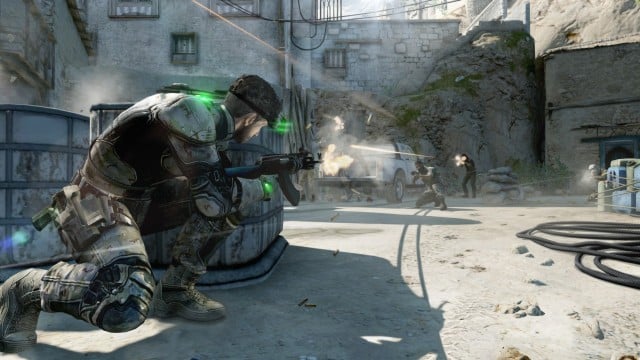 Initial Q2 guidance reflects a light release slate ahead of an important Q3. Management guided to sales of approximately 85 million euros, down 61 percent from PY when it released Tom Clancy's Splinter Cell BlackList, Rayman Legends, and Just Dance 2014. We have modeled sales of 90 million euros, reflecting solid reorders.
Initiating our FY:16 estimates for sales of 1.70 billion euros and EPS of 1.50 euro, which reflect a strong pipeline, a successful console transition thus far, and the positive impact of digital on margins. Management reiterated FY:16 guidance for non-IFRS operating income of at least 200 million euros.
We are maintaining our OUTPERFORM rating, but increasing our 12-month price target to 21 euros from 19 euros. Our PT reflects a multiple of 14x our FY:16 EPS estimate of 1.50 euro. Ubisoft has a top-notch game slate coupled with robust digital growth.
Michael Pachter is an analyst at Wedbush Securities. 
More From Wall St. Cheat Sheet: