Analyst: Will JCP's Transformation Surprise Customers?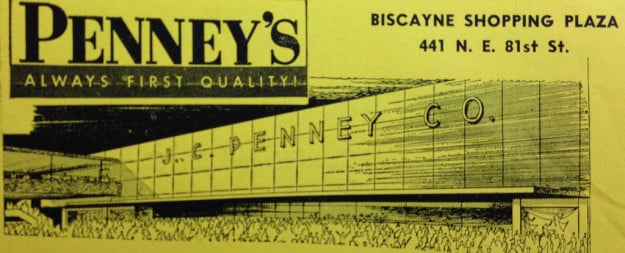 Before his departure, former J.C. Penney (NYSE:JCP) Chief Executive Officer Ron Johnson believed that revitalizing the department-store chain's home goods department would be an important building block in his efforts to steer the company away from its image as a discounter. It will be a tough resurrection to bring about; home goods have been the retailer's worst-performing category for the past seven years, accounting for just 12 percent of its sales in the past fiscal year. Comparatively, in 2006, that segment generated 21 percent of revenue.
Mike Ullman, who took over from Johnson, is pursuing a similar strategy. He told CNBC that he is hoping that is new home product line will strengthen flagging sales and return the retailer back to profitability. "We are very excited to be back where the home building business is picking-up; our dot com business is likely to grow to over 50 percent home in the near future," he told the media outlet Thursday.
He believes that the remodeled home department segment may help the department-store chain attract customers and generate revenue similar to levels experienced seven years ago. Home "gives us a chance to grow our business back to historical levels," Ullman added.
J.C. Penney surprised no one when the company reported in May another quarter of steep losses brought on by ongoing weak sales and heavy clearance sales. The retailer suffered a net loss of $348 million, or $1.58 per share, a figure twice the $163 million, or 75 cents per share, the company lost in the year-ago quarter. Revenue slid 16.4 percent to $2.67 billion, pushing sales per square foot to precipitously low levels. Still, Ullman believes that the home good products will put the company a step closer to the business it once was; he said the higher price point of some of the designer home goods would help boost the key sales-per-square-foot metric. "Of course, (NASDAQ:HOME) is a big space commitment; it's expected to earn its way," he said.
As Ullman's comments show, the success of this department hinges on big name designers, and management has attracted the likes of Jonathan Adler, Michael Graves, Terence Conran, and Martha Stewart (NYSE:MSO). More than two months have passed since the merchandise began showing up at stores and online in what J.C. Penney called its "biggest home launch ever." Over 500 of its 1,100 department stores have incorporated new home "shops" or boutiques, which were an additional part of Johnson's vision for the retailer. An additional 145 stores are selling the merchandise as well.
Several analysts have expressed concern over the higher price points of some of the designer products, but Ullman has stood firm. Speaking to CNBC, he commented that Sephora, the cosmetic brand Ullman launched as the first in-store boutique back in 2006, was the most "successful thing in the store." In fact, it was "the only thing that grew last year, and was profitable last year in the store," he said.
The Chief Executive said he thinks the home goods boutiques — or attractions as he called them — will have the same effect. "People are going to come for the core which they are used to at J.C. Penney, and they are going to start to notice these things – they are going to find out it's not as expensive as it looks." He hopes that the marketing of these boutiques will enable the company to reconnect with core customers and attract new shoppers.
"It's quite clear that we owe the customer time to regain her trust, and we have to speak to her at the same time. We can't be silent, but we can't just talk about things we can't deliver on," he said. "So it's a process of getting back in the business of speaking to her, in tone that she appreciates. We are not preaching, we are not teaching – we are more or less sharing."
Analysts and the media have already had an opportunity to check on the new floor space, and JPMorgan retail analyst Matthew Boss told CNBC that he was impressed with the results. "Personally, I was wowed by the stores in terms of the appearance, in terms of the product presentation, and the brands that are actually on the shelves," he said. "So I think when the consumers see this for the first time they are probably going to be transformed and not believe they are in a J.C. Penney."
Follow Meghan on Twitter @MFoley_WSCS
Investing Insights: Will Morgan Stanley Continue Its Recovery?