Analyst: With Wii U's Underperformance, Nintendo Q1 Results to Disappoint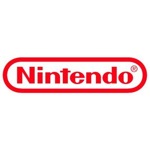 The following is an excerpt from a report compiled by Michael Pachter of Wedbush Securities.
On Wednesday, July 31, at ≈ 4:00pm Tokyo/midnight PT, Nintendo (TYO:7974) will report fiscal Q1:14 (June) results. It will not hold a Financial Results Briefing.
We expect another miss in Q1. Nintendo is likely to report Q1 results below our estimates for revenue of ¥140 billion (up 65 percent) and EPS of ¥10, compared to consensus for revenue of ¥117 billion (consensus EPS is not available). According to NPD, Nintendo's Q1 U.S. HW dollar sales were up 5 percent y-o-y, while SW dollar sales were down 8 percent, both well below our estimates. Wii U, introduced domestically last November, continues to sell well below the levels typically associated with a new console launch. F/X rates for the quarter were ¥98/$1 and ¥128/€1 versus Nintendo's FY:14 assumptions of ¥90/$1 and ¥120/€1, positively impacting results.
We expect FY:14 guidance to remain largely unchanged. Nintendo has guided to FY:14 revenue of ¥920 billion, operating income of ¥100 billion, and EPS of ¥430. Despite a difficult start to FY:14, Nintendo has a significant number of quality releases later this year, and is likely to remain optimistic about a turnaround.
Nintendo's E3 events failed to convince many gamers and investors that Wii U's fortunes will improve meaningfully in the near-term. Many Wii U exclusives are scheduled for release in 2014, after the launches of the PS4 and Xbox One. In addition, Nintendo has shown a propensity to delay titles unexpectedly, potentially a bad omen for upcoming releases. Third-party support for the Wii U continues to be weak, with only five publishers discussed at E3. The dearth of AAA Wii U content is a key reason we believe Nintendo will continue to lose console share.
Although the 3DS appears to have a much brighter future than the Wii U, it will also face a number of challenges. We view handheld guidance as unrealistic given recent performance and widespread adoption of mobile and tablet gaming. For 3DS, the company has guided to 18 million hardware units in FY:14 after selling ≈ 14 million in each of the previous two years. In addition, we believe that third-party support for the 3DS remains below optimal levels. Finally, the integration of the PS Vita, its main handheld competitor, into the PS4 gaming experience could jumpstart PS Vita sales at the expense of 3DS.
Maintaining our NEUTRAL rating and our 12-month price target of ¥10,000, a premium to Nintendo's ¥8,000/share in cash and investments, giving it modest credit for brand equity.
Michael Pachter is an analyst at Wedbush Securities. 
Don't Miss: 5 Ways in Which America Defines Personal Wealth.