Analysts: Adobe's Cloud Is Under Appreciated and 3 Other Research Notes to Look Into
Adobe (NASDAQ:ADBE): Bernstein believes that the company's Creative Cloud initiative is a bigger opportunity than anticipated by many, after a presentation by Adobe. Bernstein expects the company to amass 4.6 million subscribers by FY15, well above Adobe's guidance. It maintains an Outperform rating on the shares.

MercadoLibre (NASDAQ:MELI): Pacific Crest thinks that the company's Q1 results were strong, despite lower than expected EPS. It expects the company's business to maintain its momentum, and accordingly recommends owning the stock.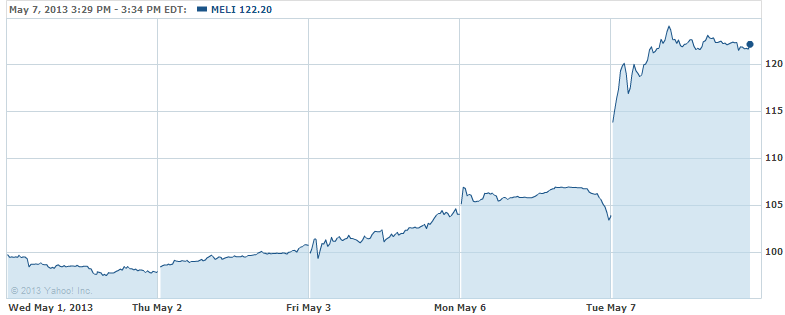 Stone Energy (NYSE:SGY): Shares are trading at a discount to proven reserves, according to Cowen, after strong Q1 results. The firm, which rates the shares at Buy, expects an increase in investor interest after the company spuds its first deepwater prospect in the second half of 2013. The price target is set at $30.

Kohl's (NYSE:KSS): Citigroup has lowered its Q1 earnings estimate for the retailer, to just below the company's guidance and further below consensus after performing store checks in four markets. Unseasonably cool weather have hurt Kohl's sales, in addition to a slow response to the company's private label and exclusive brands. It rates the shares at Neutral, and lowered its price target for the shares from $50 to $49.

Don't Miss: Even These Mutual Funds Don't Want Lance Armstrong's Name.