Analysts: Aegerion's Lojuxta Shows Promise and 3 More Research Notes to Browse
Aegerion Pharmaceuticals (NASDAQ:AEGR): JPMorgan has raised its price target on Aegerion, after the CHMP took on a decidedly positive opinion on recommending the approval of Lojuxta.  The firm keeps an Overweight rating on the stock, and a price target of $88, up from $69.

Greenway Medical (NASDAQ:GWAY): Sterne Agee does not believe that Greenway will be able to convince enterprise-size physician practices to use the company's technologies and services, and therefore keeps an Underperform rating on the stock.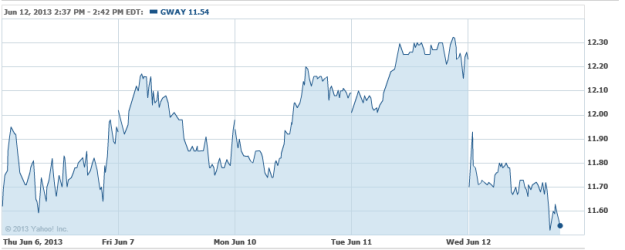 Mercer (NASDAQ:MERC): CIBC has taken Mercer from Sector Perform to Sector Underperform, due to lower than expected maintenance outage at the Celgar pulp mill and higher fiber costs in Germany.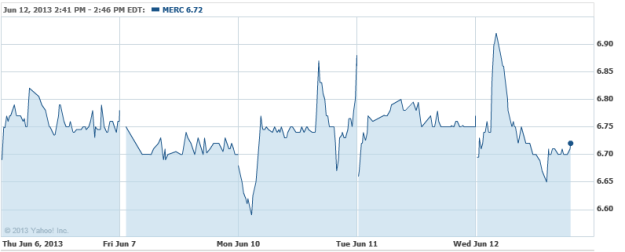 Legg Mason (NYSE:LM): Goldman Sachs has downgraded shares of Legg Mason to Sell, from Netural, citing the stock's outperformance and a muted margin outlook for the downgrade. The price target is now $29.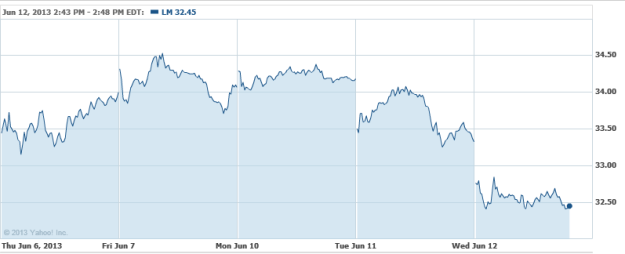 Don't Miss: Has Apple Solved the Smartphone Theft Problem?