Analysts: AIG's ILFC Deal Could Fall Through and 3 More Research Notes to Check Out
AIG (NYSE:AIG): Bernstein thinks that after the company announced changes to the purchase agreement of its ILFC unit, the odds of the deal being terminated have increased. As a result, the firm has lowered its 2014 EPS estimate for AIG by 4 percent to reflect a delay in capital returns that would be triggered by the sale of ILFC. It keeps an Outperform rating on the shares.

Palo Alto Networks (NYSE:PANW): Goldman Sachs has brought its rating of Palo Alto down from Conviction Buy to Buy, due to stock weakness driven by the Q3 revenue shortfall and near-term execution concerns. However, the firm believes long-term fundamentals remain intact, and puts a $75 price target on the shares.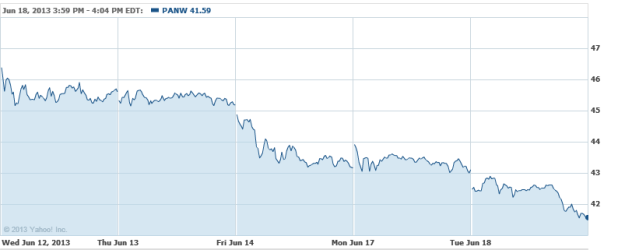 Intuitive Surgical (NASDAQ:ISRG): Wedbush has initiated coverage of Intuitive with an Outperform rating, based on what the firm believes is an attractive risk/reward profile given the company's underpenetrated procedure opportunity and launch of new instruments. The firm starts with a $580 price target.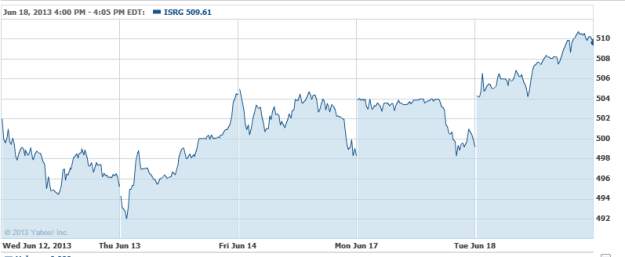 FedEx (NYSE:FDX): outlook likely to be positive for shares, says Citigroup
Citigroup expects FedEx's outlook to FY14 to be in the range of $6.75-$7.25, with possible upside to $7.00-$7.50. Even with the consensus at $7.31, Citi feels the outlook will be positive for shares as it says buy side expectations are well below the sell side. The firm reiterates a Buy rating on the stock with a $114 price target.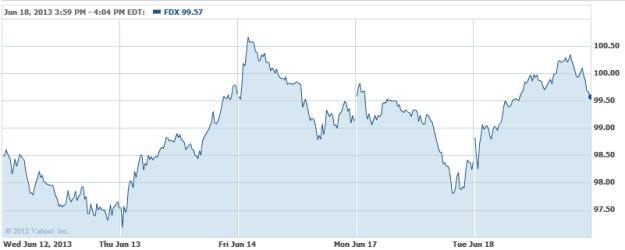 Don't Miss: Does the Bond Market Resemble a Ponzi Scheme?