Analysts: AIG's Operations Should Improve and 3 More Research Notes to Look Through
AIG (NYSE:AIG): After AIG announced that its third quarter operating earnings per share came in below BMO Capital's estimate, the firm continues to expect that AIG's underwriting operations will improve, and also concedes that the rebound could take another quarter or two to play out. The firm lowered its estimates, but keeps a $57 price target and Outperform rating on the shares.

NextEra Energy (NYSE:NEE): Wells Fargo listened in on NextEra's third quarter conference call, and the firm believes it's increasingly likely that the company will achieve earnings per share nearer to the upper end of its 5 percent – 7 percent earnings per share CAGR target during the period 2013-16. The firm thinks a restructuring of NextEra's renewable energy assets could add 5 percent – 10 percent to its stock's price. Wells raised its price target on the stock to $95-$97 from $89-$90, and keeps an Outperform rating on the stock.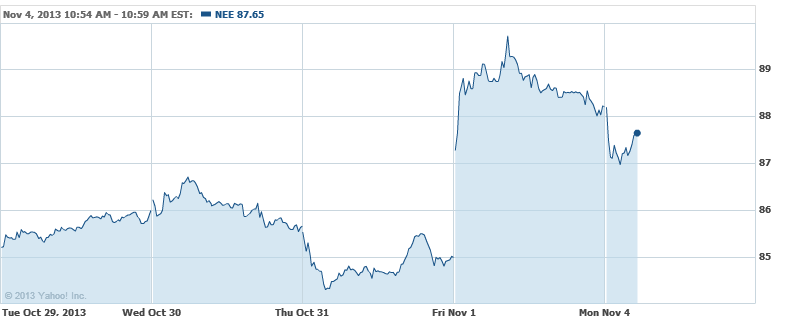 Vitamin Shoppe (NYSE:VSI): RW Baird believes the risk/reward for Vitamin Shoppe continues to look favorable ahead of third quarter results. The firm expects the management's fourth quarter comp outlook to be key for the stock, and looks for easing and transitory margin pressures, as well as for integration costs to fade. The shares are Outperform rated and carry a $60 price target.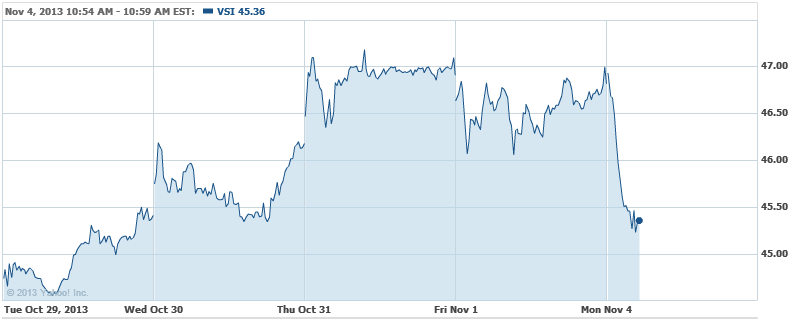 Kodiak Oil & Gas (AMEX:KOG): Stephens increased its price target on Kodiak to $17 from $13, as the firm thinks that the company will benefit from increased scale as it drives down well costs through the use of more pad development. The firm keeps an Overweight rating on the stock.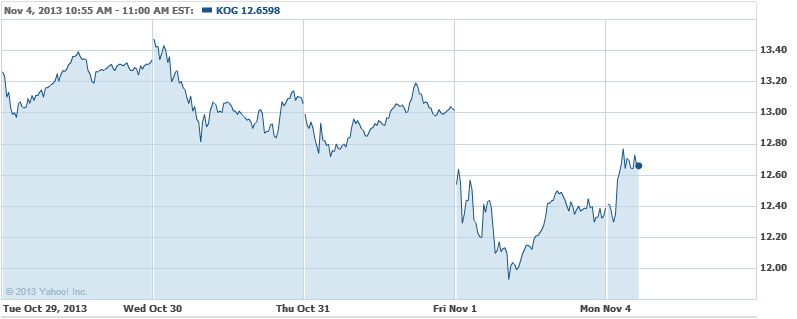 Don't Miss: Citigroup & JPMorgan: Wrapped Up in Another International Investigation.