Analysts: Alcoa Will See Trouble Ahead and 2 New Opinions Investors Must Pore Over
Alcoa (NYSE:AA): Alcoa shares are likely to be weighed down by the aluminum market, RBC Capital says in a research note. Even though Alcoa reported stronger-than-expected first-quarter results, RBC Capital thinks that poor aluminium market fundamentals will continue to weigh on the share price and constrain results. The firm keeps an Underperform rating on the shares.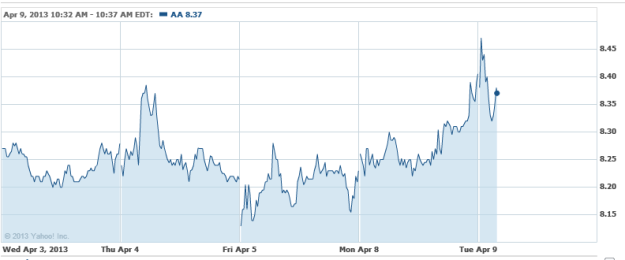 AutoZone (NYSE:AZO): The valuation of AutoZone is the most compelling in the group, according to Bank of America/Merrill Lynch. The firm sees commercial market sales as a substantial opportunity for the company and notes that AutoZone continues to repurchase a large number of shares. It reiterates a Buy rating on shares.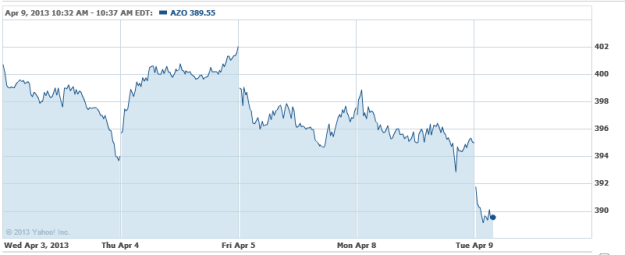 Comcast (NASDAQ:CMCSA): Comcast shares could remain range bound near-term because of its increasingly bearish outlook for the overall industry, according to Brean Capital. The lowered outlook is due to prospects of increased capital intensity as the industry shifts to a TV Everywhere service profile. It still keeps a Buy rating on shares, along with a $48 price target.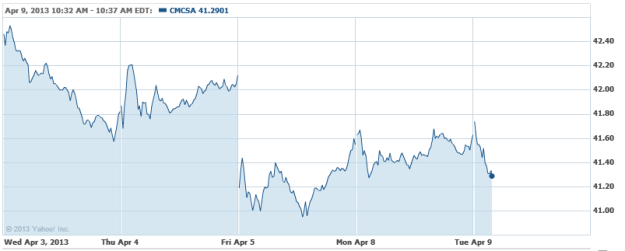 Don't Miss: Alcoa Kicks Off Earnings Season By Beating Expectations.