Analysts: Amazon Will Miss Expectations and 3 More Notes to Look Through
Amazon.com Inc. (NASDAQ:AMZN): Piper Jaffray believes that Amazon will report September-quarter revenue that is 1 percent below the consensus expectations and earnings per share of -25 cents versus the estimate of -9 cents. The firm is also expecting revenue guidance to be 2 percent to 4 percent below Street projections; however, it thinks that investor optimism about Amazon's position within e-commerce will remain unchanged following the results and reiterates its Overweight rating on the stock.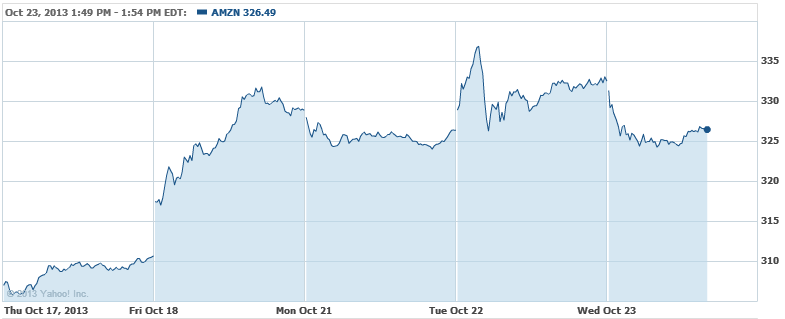 Angie's List Inc. (NASDAQ:ANGI): Piper Jaffray attributes the recent pullback in shares of Angie's List to concerns around the CTO departure and decreases in member pricing, though it views the CTO departure as a long-term positive and adds that the company has routinely run tests on pricing. The firm sees an attractive entry point at current levels and reiterates an Overweight rating on the stock with a $30 price target.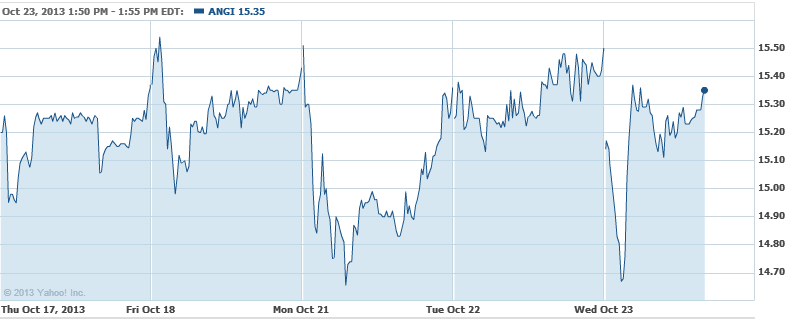 McGraw Hill Financial (NYSE:MHFI): Benchmark Co. raised its price target for McGraw Hill Financial to $78 from $59 following the company's third-quarter results and raised guidance. The firm expects positive trends will continue into 2014, and it reiterates a Buy rating on McGraw Hill Financial stock.

Corning Inc. (NYSE:GLW): Citigroup raised its estimates and price target (to $19 from $16) for Corning to better reflect the transaction with Samsung, which it views favorably. The firm keeps a Neutral rating on the stock, noting Corning's outlook for the fourth quarter was soft.
Investing Insights: Does ARM Holdings Support Rising Prices?