Analysts: Annie's Competitive Concerns are Overdone and 3 More Research Notes to Read
Annie's (NYSE:BNNY): SunTrust believes that weakness in Annie's related to competitive concerns is overdone, and would use the pullback as a buying opportunity. The firm notes that Annie's has growth has come despite increased competition in core markets and has a Buy rating on the name.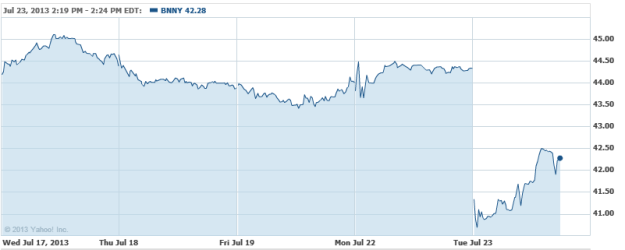 Cablevision (NYSE:CVC): Brean Capital believes that Cablevision's current valuation, which has been elevated by acquisition talk, is not supported by its fundamentals. The firm sees the company as a second step in a consolidation scenario and thus maintains its Hold rating.

Texas Instruments (NYSE:TXN): Following Texas Instruments's report for the June quarter that saw in-line earnings per share and an earnings per share guidance range for the current quarter that forecasts 6 percent sequential growth at the midpoint, Wells Fargo increased its 2013 and 2014 EPS estimates for the company above consensus levels. It believes that chip demand continues to recover. However, it keeps a Market Perform rating on the company.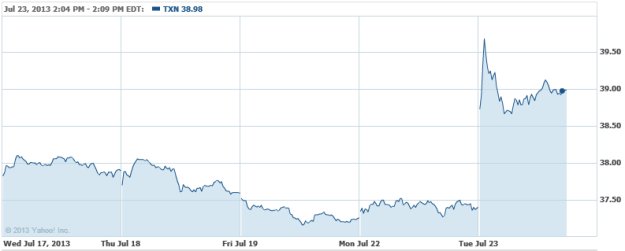 Tower International (NYSE:TOWR): The drop in share price on Monday as a result of the company's announced secondary offering provides a nice entry point for investors looking for relative value and a cash flow improvement story, according to Wells Fargo. The firm keeps an Outperform rating on the shares.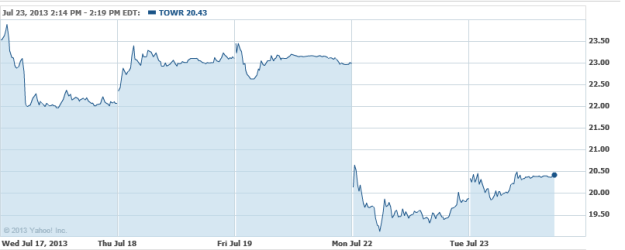 Don't Miss: Tour de Tofu: Chipotle Expands Offering to Pacific Northwest.