Analysts: Apollo Group Faces Regulatory Risk and 3 New Opinions Investors Must Take a Peek At
Apollo Group Inc. (NASDAQ:APOL): The company reported stronger Q2 results than predicted but weaker than expected enrollment, influencing Barrington to think that Apollo Group will continue to struggle with its enrollment and face regulatory risk. The firm keeps its Market Perform rating on the stock.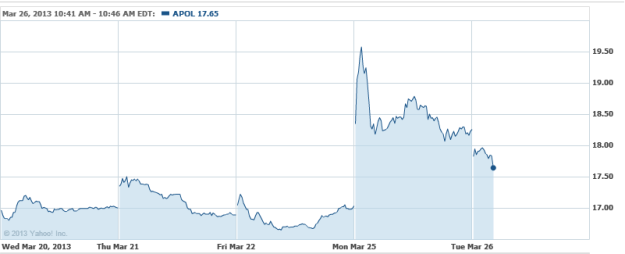 Eagle Materials Inc. (NYSE:EXP): According to Cleveland Research's checks, wallboard prices are slipping in certain regions, and the firm adds that weakness is more prevalent in the East and seems to be healthier in the Western half of the U.S. The firm claims that checks have a favorable read through for Eagle Materials (NYSE:EXP) and USG Corp (NYSE:USG) but the issues have the ability to pressure multiples and prevent 2014 price increases and announcements.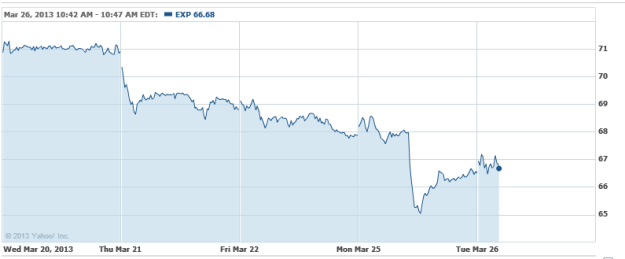 Qualcomm Incorporated (NASDAQ:QCOM): Piper Jaffray reports that it has heard that Qualcomm's 8960 will be in many more of Samsung's S4 phones than predicted during the year. The firm believes that this development will benefit InvenSense (NASDAQ:INVN) whose product is incorporated into Samsung phones with the 8960, but not in other versions of the device. The firm keeps Overweight ratings on Qualcomm and InvenSense.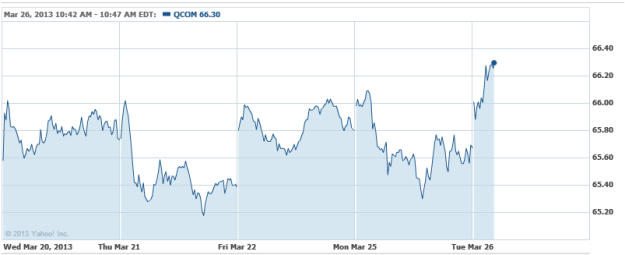 USG Corp. (NYSE:USG): The company's shares were defended at RBC Capital.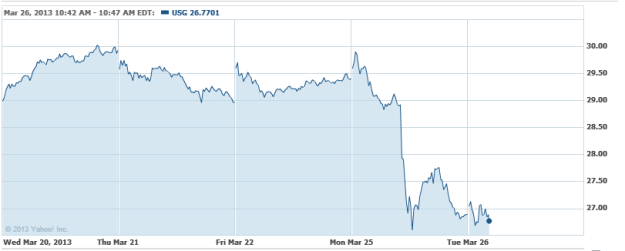 Don't Miss: The Fed: We Have to Keep Printing Because of Congress.