Analysts: Apple Bumped From Short-Term Buy and 3 Other Analyst Notes To Browse
Apple (NASDAQ:AAPL): Deutsche Bank has removed the iPhone maker from its short-term buy list, due to a six month time demotion.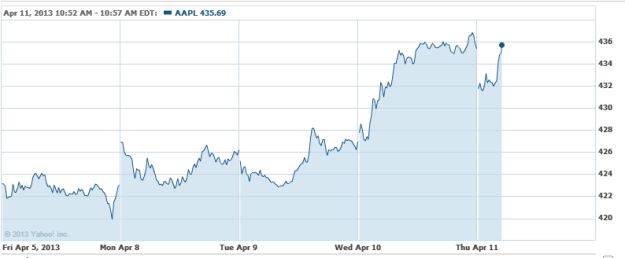 Advance Auto Parts (NYSE:AAP): RW Baird calls the company's long term strategy a "top value idea," and cited the company's reiteration of its guidance, commitment to the commercial sector, and the potential for improved margins as justifying its Outperform ranking with a $90 target.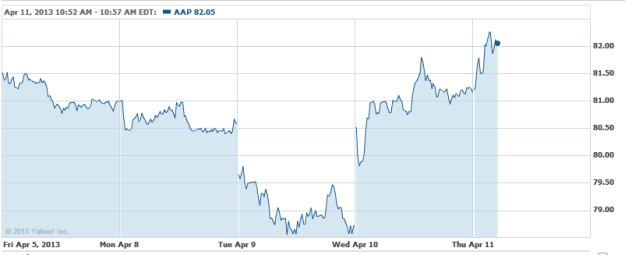 SeaChange (NASDAQ:SEAC): Brean Capital, citing outlook that suggests accelerated earnings growth, margin expansion, and new demand for the company's refreshed lineup of products, would use any weakness now as a buying opportunity. It rates SeaChange's stock as a Buy, with a $14 price target.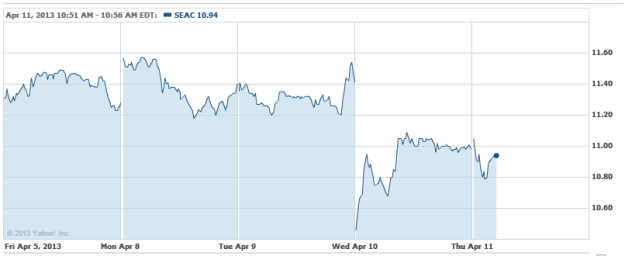 Titan Machinery (NASDAQ:TITN): William Blair is confident that Wednesday's sell-off of shares presents a buying opportunity, despite the company's earnings miss. Though the firm dropped its price target from $33 to $30, it maintains its Outperform rating on the shares.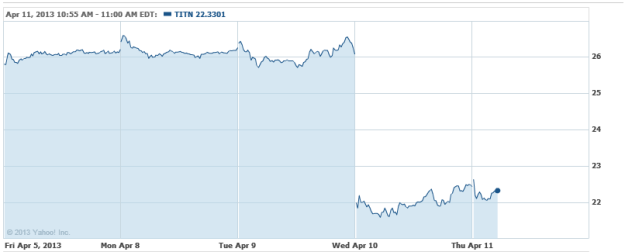 Don't Miss: What are Apple's Plans for Palm Patents?