Analysts: Apple Faces Range-Bound Valuation and 3 More Analyst Notes to Look Into
Apple (NASDAQ:AAPL): Citigroup says that it does not recommend buying Apple shares, on concerns over channel checks that the firm conducted with suppliers. June quarter iPhone builds are are seeing an increase in iPhone 4/4S activity relative to iPhone 5, and the firm sees risk to Apple consensus estimates given the shift to lower-priced phones and expects shares will remain range-bound. The firm puts a Hold rating on the shares with a $430 price target.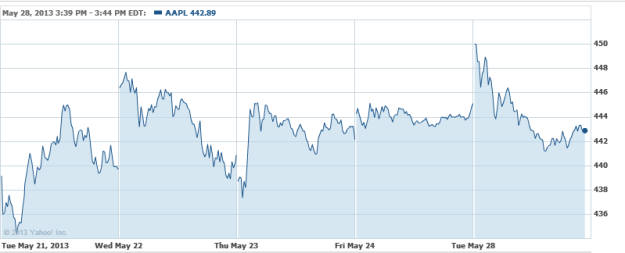 News Corp. (NASDAQ:NWSA): Morgan Stanley has raised its price target on News Corp., as catalysts such as the upcoming spinoff, three investor days, the FS1 launch, and accelerating buybacks come to fruition. It keeps the stock as a Best Idea, and rates the shares at Overweight.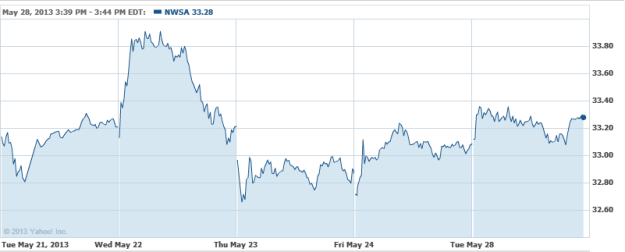 Broadcom (NASDAQ:BRCM): Susquehanna has downgraded Broadcom from Positive to Neutral, due to valuation concerns. The price target stands at $39.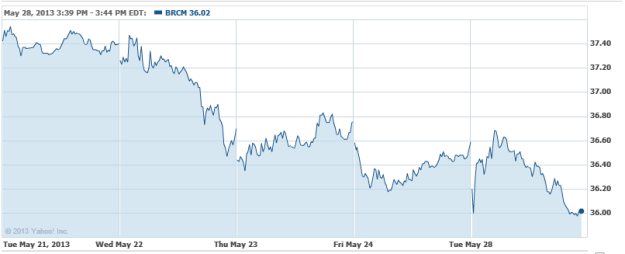 Exelon (NYSE:EXC): Deutsche Bank has cut its rating on Exelon from Buy to Hold, citing Friday's PJM capacity auction results. It also lowered its price target, from $38 to $34, and says that lower RPM revenues present headwinds for the company in 2016-2017.

Don't Miss: Analyst: The Apple Party Is Over.