Analysts: Apple iPhone 5S Production Will Begin This Month and 3 More Research Notes to Read Through
Apple (NASDAQ:AAPL): Jefferies says that its channel checks indicate that production of the iPhone 5S, the low-cost iPhone, is scheduled to begin later this month, and estimates that September quarter build plans are likely on the higher end of its 25 million to 30 million estimate, while December quarter build plans are at its 50 million to 55 million unit estimate. Jefferies views the large build plans as positive but says the lower-cost phone will have negative implications for margins. The firm keeps a Hold rating on Apple shares with a $405 price target.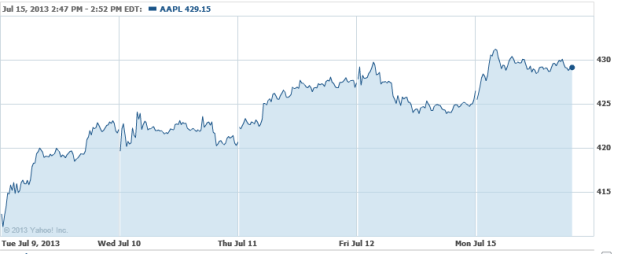 Harley-Davidson (NYSE:HOG): Wedbush has downgraded shares of Harley-Davidson to Neutral from Outperform following recent channel checks that indicate second-quarter weather adversely impacted customer traffic in the Midwest and Northeast and longer-term threats from emerging competition from niche brands such as Indian and Moto Guzzi. The firm also lowered its price target on the shares to $58 from $63.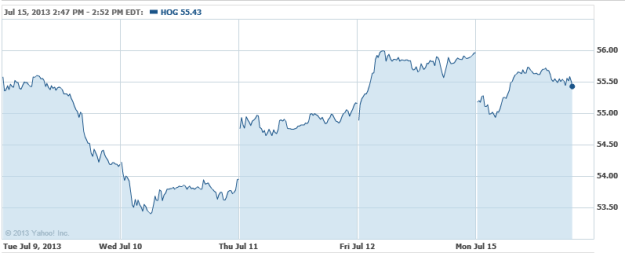 UPS (NYSE:UPS): Following UPS's lower-than-expected second quarter earnings per share, Bernstein reduced its capex and pension contribution estimates for the company through 2015 by $2.3 billion and keeps a $96 price target with an Outperform rating on the stock.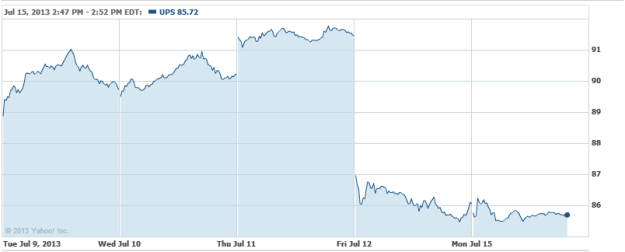 BlackBerry (NASDAQ:BBRY): Jefferies says that channel checks reveal that BlackBerry cut its monthly BlackBerry 10 builds to 1 million from 2 million following poor May quarter sell-through, which the firm says was expected, and that it views the stock's risk-reward as favoring the upside. The firm keeps a Buy rating on the stock with an $18 price target.