Analysts: Apple iPhone Migration Costs are High and 3 More Research Notes to Read
Apple (NASDAQ:AAPL): To better undersand the costs and difficulty associated with migrating from Apple's iPhone to an Android platform, Goldman Sachs switched a real iPhone user from an iPhone to a Samsung Galaxy S4 smartphone. The switching costs totaled approximately $80 with the inability to transfer 13 percent of apps and none of the iTunes purchased TV shows or movies. Overall, the firm believes these high switching costs, coupled with the significant amount of time necessary and customer loyalty, provide a baseline that supports the company's profits and valuation. The firm maintains its Buy rating and $500 price target.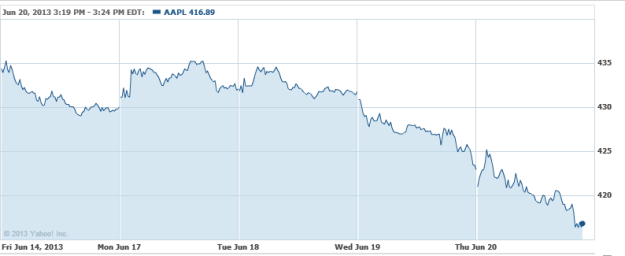 Rackspace (NYSE:RAX): Fidelity's announcement on Wednesday that it is using OpenStack is a positive win for Rackspace, as widely expected, Wells Fargo says. The firm adds that the addition of a large enterprise customer could lead to further enterprise deals. The firm has a Market Perform rating on the shares.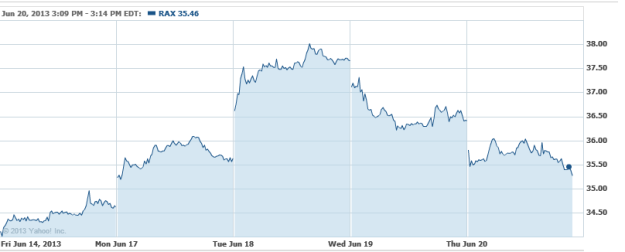 3D Systems (NYSE:DDD): BB&T believes that the acquisition of Makerbot by Stratasys (NASDAQ:SSYS) must cause concern to 3D, as the deal may cause Stratasys' Replicator to become superior to competing products from 3D Systems. Despite its caution, BB&T believes that the space is large enough for two major companies.It keeps a Buy rating on 3D Systems.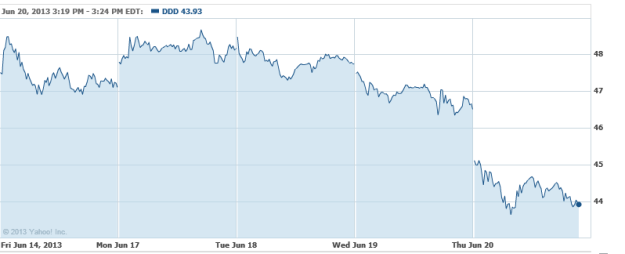 Cheesecake Factory (NASDAQ:CAKE): Stephens is confident that the company's results can beat expectations, owing to the addition of international franchised units. The firm raised its price target on the stock to $50 from $46, and keeps an Overweight rating on the shares.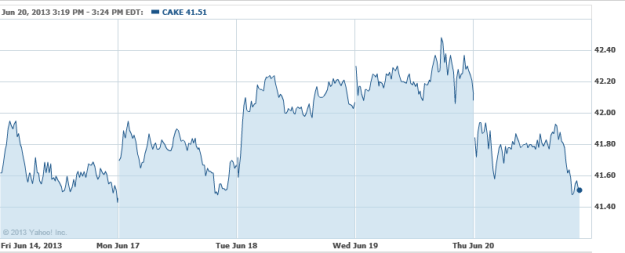 Don't Miss: Did Apple Just Double iPhone 4 Sales in China?