Analysts: Apple iPhone Sell-Through is Down and 3 More Research Notes to Read
Apple (NASDAQ:AAPL): Checks conducted by Jefferies indicate that iPhone sell-through is trending downward in the June quarter to around 30 million units, versus 35 million units in the March quarter. The firm also believes that iPad mini sales are cannibalizing more than expected, and subsequently keeps a Hold rating on Apple shares with a $420 price target.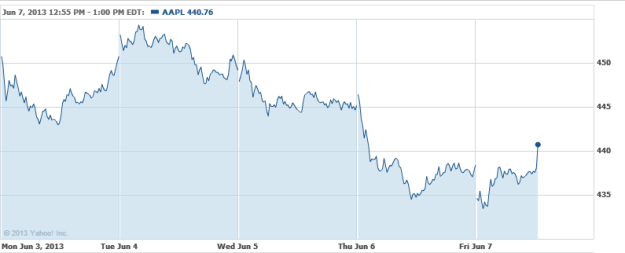 SodaStream (NASDAQ:SODA): Citigroup has raised its price target on SodaStream following a meeting with management. The firm expects SodaStream's products to increase at a faster rate than previously expected due to expanding markets and new products launches, and notes that management said "no comment" regarding recent merger headlines. It keeps a Buy rating on the shares, with an $82 price target, up from $66.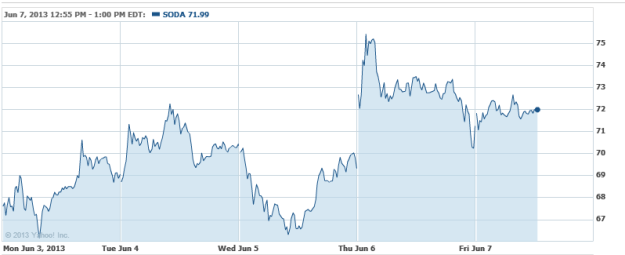 Intel (NASDAQ:INTC): Piper Jaffray has brought Intel from Neutral to Underweight, citing the recent rally in shares and the continued decline in the company's core PC business. The price target has also been lowered from $21 to $20.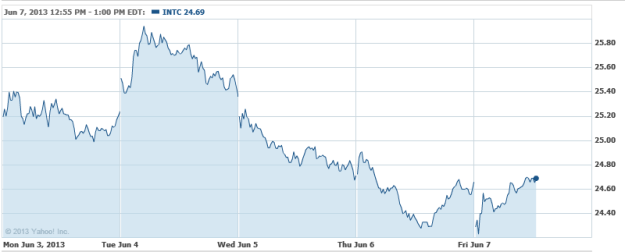 Vale (NYSE:VALE): Oppenheimer has pushed its rating on Vale from Underperform to Outperform, based on valuation, diversification strategy, and exposure to copper. The price target has been raised from $14.65 to $23.30.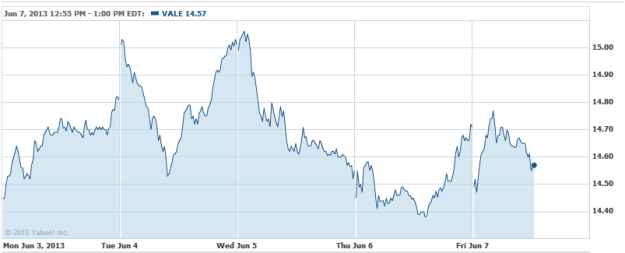 Don't Miss: Your Wait for Apple's New Releases Just Got a Deadline.