Analysts: Apple Margin Concerns are Overblown and 2 Other Research Notes to Read
Apple (NASDAQ:AAPL): Piper Jaffray believes that the concerns over Apple's margins dropping below 30 percent in the next two years are overblown, and continues to expect the announcement of Apple's TV product in late 2013 and shipment in 2014. It maintains that shares will move higher with new product clarity, and keeps an Overweight rating, although it lowered its price target from $688 to $655.

Dentsply (NASDAQ:XRAY): RW Baird recommends buying the shares on weakness, after the Q1 miss and lowered guidance. Organic growth trends have been compelling, and management's guidance still suggests double digit earnings growth, according to the firm which rates the shares at Outperform with a $46 price target.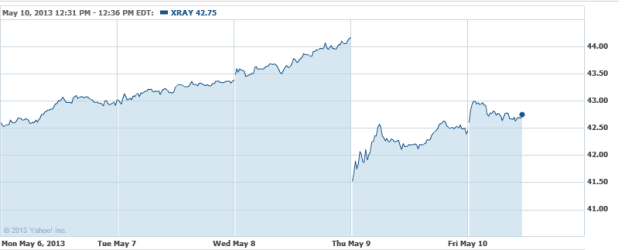 Myriad (NASDAQ:MYGN): RBC Capital believes that shares of Myriad will rise after a Supreme Court decision in June, which will remove the overhang from the stock. It keeps its Outperform rating on the name.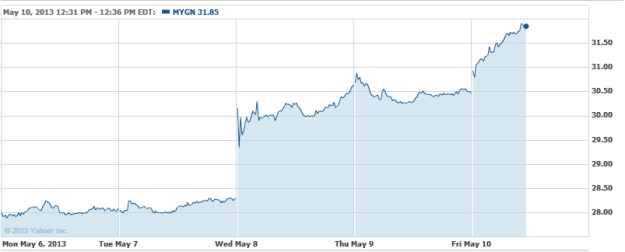 Don't Miss: Will Record Labels Kill The Apple iRadio Goose?