Analysts: Apple May See Downside and 3 Other Analyst Notes To Browse
Apple (NASDAQ:AAPL): Apple's quarterly results will likely be at the low end of its guidance, while the consensus estimates for the next three months may see a substantial downside, according to Jefferies. The firm, which visited Asia, adds that the low-cost iPhone launch could be pushed to the last quarter of the year, while the iPhone 6 will possibly not launch until 2014. The firm has a Hold rating on Apple shares, and a $420 price target.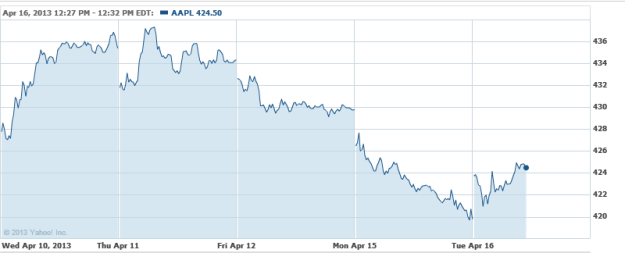 HCA Holdings (NYSE:HCA): HCA pre-announced slightly lower-than-expected EPS numbers while reiterating its full fiscal year EPS guidance. That has led Oppenheimer to believe that the company is well-positioned to benefit from healthcare reform in the long run. It keeps an Outperform rating on it.

New Oriental Education (NYSE:EDU): According to Oppenheimer, the bird flu will have very limited effects on New Oriental. In addition, the company's new initiatives should lead to improved profitability in the coming quarters, with a dividend coming this quarter. It keeps an Outperform rating on the stock.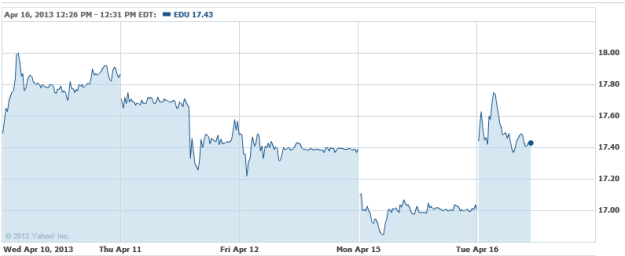 Dish Network (NASDAQ:DISH): If Dish acquires Sprint (NYSE:S), the former's shareholders could be diluted by 18 percent to 83 percent in the near-term, Pacific Crest says. The firm thinks the bid shows "growing desperation" by Dish. It does not recommend buying.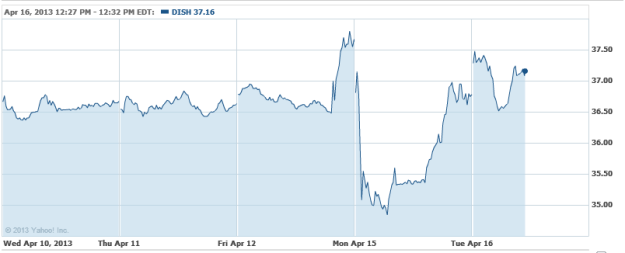 Don't Miss: Did Apple's Controversial Warranty Policies Inadvertently Help Scammers?