Analysts: Apple's Legal Loss Will Impact Revenue and 3 More Research Notes to Explore
Apple (NASDAQ:AAPL): Apple's legal loss to Samsung that could stop the sale of iPhone 4 on AT&T could potentially have a negative impact on Apple's revenue by as much as 1 percent for the June and September quarters. Despite this, Piper Jaffray does not believe the ruling will lead to future product injunctions and it maintains an Overweight on shares of Apple.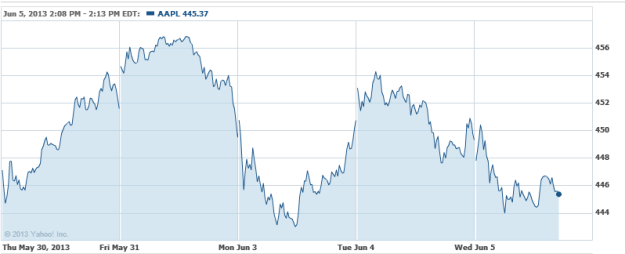 Microsoft (NASDAQ:MSFT): Citing valuation concerns, Deutsche Bank has lowered its rating on Microsoft shares from Buy to Hold, although it raised its price target from $31 to $35.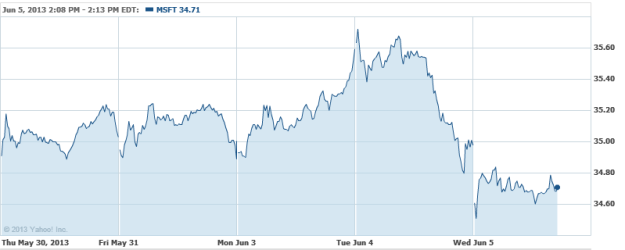 Intuit (NASDAQ:INTU): A lack of near-term catalysts is enough for Deutsche Bank to take Intuit's rating from Buy to Hold, but keep the $65 price target that the firm has on the shares.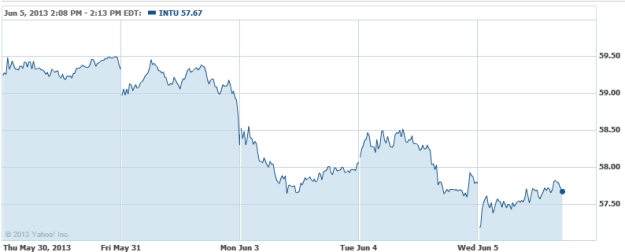 Caterpillar (NYSE:CAT): In light of a reduction in 2014-15 mining capex estimates and lower forecasts for U.S. construction equipment capex, Goldman Sachs has lowered its own estimates on the company, and keeps its Neutral rating on the shares with a $97 price target, down from $100.

Don't Miss: Is the iPhone Turning Gold?