Analysts: Apple's Multiples Are Hurt For Good and 3 Other Research Notes to Check Out
Apple (NASDAQ:AAPL): Apple's multiples have lowered for good, according to Oppenheimer, which sees the company's June quarter guidance as being weak. Several factors, including negative mix changes and increased competition, will hurt the company's multiples, maybe for good. The shares likely will remain range bound until the next product cycle, which Oppenheimer believes will "make or break the stock." Regardless, the firm keeps an Outperform rating on the company's shares.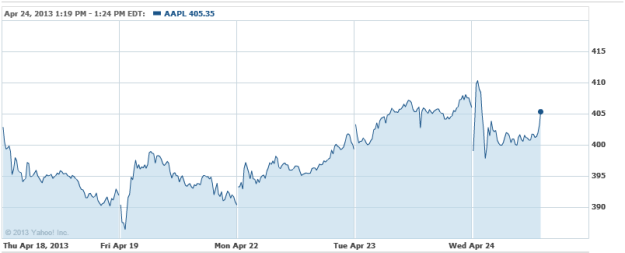 Brinker International (NYSE:EAT): Bernstein thinks that growing competition could hamper the company's comp growth, and indications show that its outperformance versus its peers is narrowing. It keeps a Market Perform rating on the stock.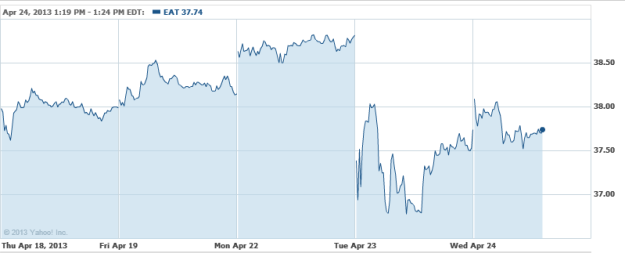 FedEx (NYSE:FDX): Citigroup (NYSE:C) considers the company's retention of the USPS contract a solid win, especially since sentiment had been edging towards a split contract with UPS (NYSE:UPS). Citi believes this news is more important than the quarterly earnings, since the contract is not crucial to the company's growth. It keeps a Buy rating on FedEx shares, and a $114 price target.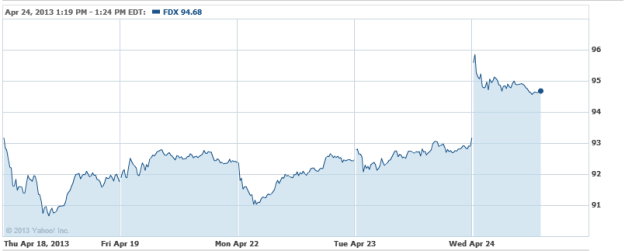 Green Mountain Coffee Roasters (NASDAQ:GMCR): Channel checks have revealed that Green Mountain has launched its new Vue brewing system in Wal-Mart (NYSE:WMT) stores, 1,000 locations nationwide as well as Walmart.com. Though the firm reviews this as a major milestone for the company, the price point must come down to make an impact on household penetration. It keeps a Buy rating, and raised its price target from $60 to $65.

Don't Miss: How Could Apple Hurt Its Suppliers?