Analysts: Apple's Outlook Will Point Below Consensus and 3 Other Research Notes To Look Into
Apple (NASDAQ:AAPL): Citigroup is expecting Apple's second quarter results to fall at the low end of the company's guidance, and that it will issue an outlook well below the existing consensus. Citing the delays of the iPhone 5S, Citi remains one of a few not recommending Apple shares. It keeps a hold rating, with a $480 price target.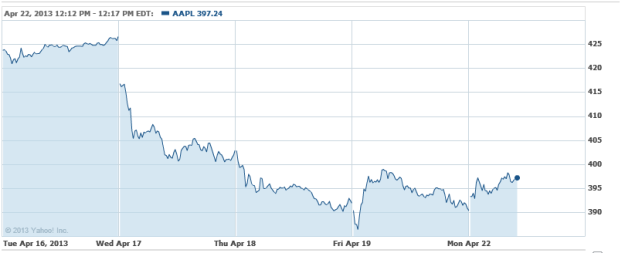 Potash (NYSE:POT): Goldman recommends buying Potash shares ahead of a Q1 report due on Thursday, citing the sharp recovery in Potash volumes, robust spot market demand, and drawdown in North American producer inventories. Goldman rates the shares a Buy with a $47 price target.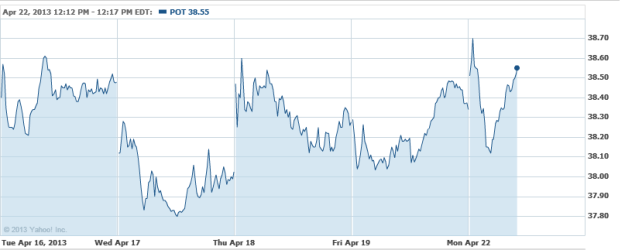 Raptor Pharma (NASDAQ:RPTP): JMP Securities recommends owning Raptor shares prior to April 30th, when the FDA is tentatively scheduled to decide whether to approve the company's Procysbi drug. The firm expects the drug to be approved within the next two weeks, and it expects the drug's launch to be smooth. It keeps an Outperform rating on the shares.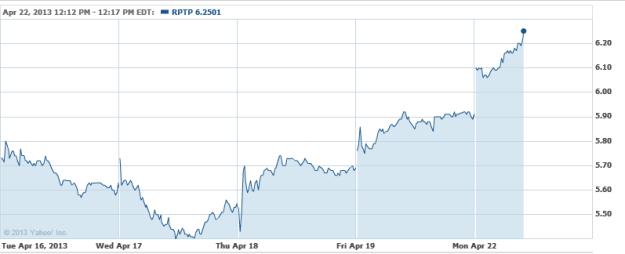 Cognizant (NASDAQ:CTSH): In-line Q1 results could cause shares of Cognizant to rally, according to RW Baird, since the stock is trading near its lowest valuations since the recession. Citing weakened sentiment but positive results, it rates the shares an Outperform with a $92 price target.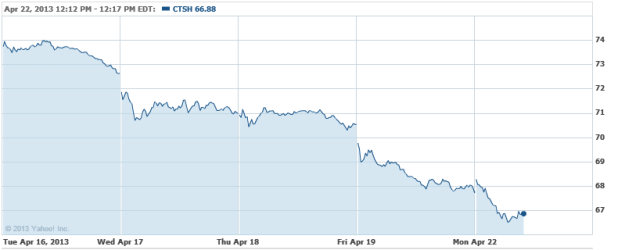 Don't Miss: Has Economic Austerity Failed Europe?