Analysts: AT&T's Dividend Offsets Mixed Results and 3 Other Research Notes To Look Into
AT&T (NYSE:T): Wells Fargo was surprised by decelerating growth in the company's wireless ARPU, and noted that the Business Solutions revenue has dropped over 3 percent year-over-year. However, it remains confident that the free cash flow and dividend remain strong, and maintains its Outperform rating on the shares.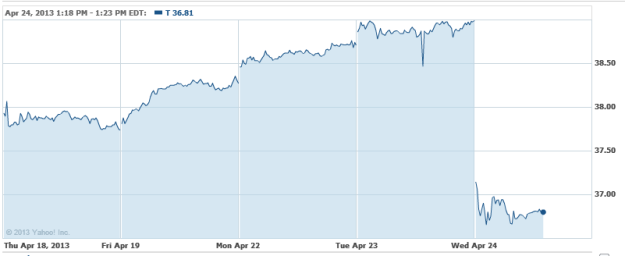 Cree (NASDAQ:CREE): Despite reporting a margin miss for Q3, Stifel attributes this to the temporary effect of a new product launch. Any weakness is a buying opportunity for the firm, which keeps a Buy rating.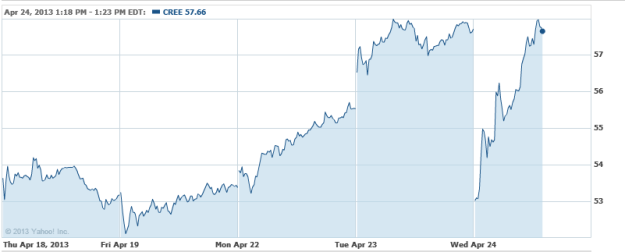 Panera Bread (NASDAQ:PNRA): Jefferies sees the post-quarterly results pullback as a buying opportunity, noting that same store sales are back to 5 percent in April and the earnings outlook has remained unchanged. It keeps a Buy rating, and a $202 price target.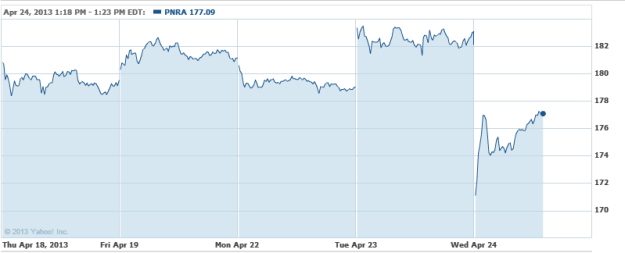 VMware (NYSE:VMW): Oppenheimer is confident that any shares should be bought on weakness, citing healthy bookings and expectations that revenue growth will accelerate. It keeps an Outperform rating on the shares.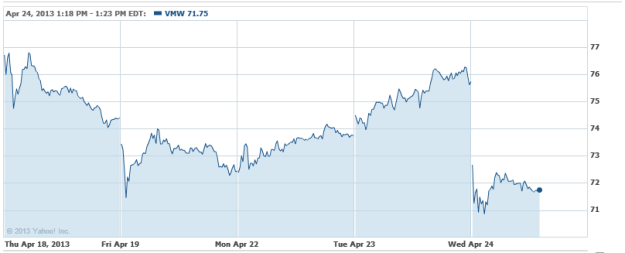 Investing Insights: AT&T Earnings: Here's Why Investors Are So Sullen.