Analysts: Baidu's Growth is Declining and 4 New Opinions Investors Must Take a Peek At
Biogen Idec Inc. (NASDAQ:BIIB): Stifel decided to raise the company's price target due to its belief that the label assigned by the FDA to the company's MS drug, Tecfidera, was more favorable than expected. The firm is convinced that the label de-risks its estimates, and it keeps its Buy rating on the stock. The company's price target was increased by Brean Capital after the FDA approval of Tecfidera labeling, which removes an overhang and indicates that consensus revenue guidance of $330 million is possilbe. The firm gives the shares a Buy rating.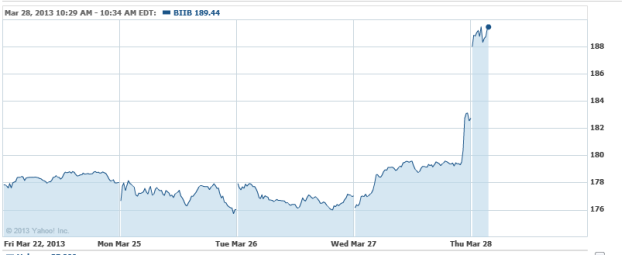 Biodel Inc. (NASDAQ:BIOD): The company completed patient enrollment in a Phase 2 clinical study of ultra-rapid-acting prandial insulin candidate BIOD-123 to treat diabetes. The trial is to evaluate the use of BIOD-123 versus Humalog on measures of HbA1c, postprandial glucose excursions, glycemic variability, hypoglycemic event rates and weight changes. Biodel believes it will report top line data from this trial in Q3.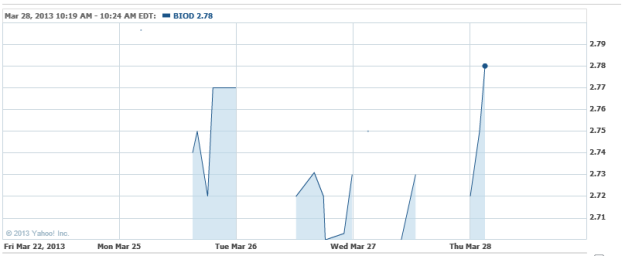 Deckers Outdoor Corp. (NASDAQ:DECK): Jefferies believes that prices of sheepskin, Deckers Outdoor's most significant raw material, will drop during 2013 after an 80 percent increase the past two years. The firm believes that the price drop will add nearly 35c-40c to Deckers' earnings this year. Jefferies believes that Deckers Outdoor is the best risk/reward play in retail, and it reiterates its Buy rating on the stock as it raises its price target to $100.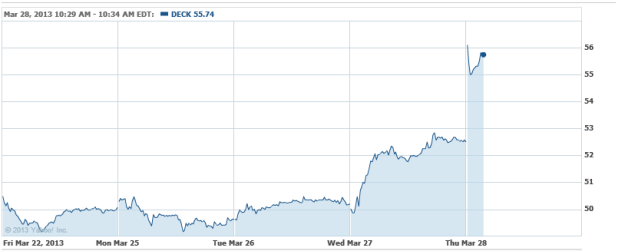 Baidu, Inc. (NASDAQ:BIDU): Citigroup believes that Baidu's paid click growth saw a drop to 20 to 21 percent year-over-year in Q4, which is at its lowest since 2009. Furthermore, the firm believes that Baidu's paid click growth rate saw a drop to 26.9 percent during 2012 according to its annual filing. Citi views the decline of paid click growth as suggesting there is weakness to Baidu's search fundamentals, and the firm reiterates its Sell rating on the stock.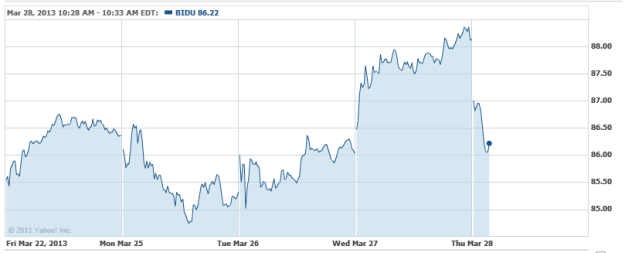 Endocyte, Inc. (NASDAQ:ECYT): The company has been added to Credit Suisse's Top Picks list due to vintafolide regulatory and clinical events over the next 12 months, a strong cash position, and asset ownership, etc.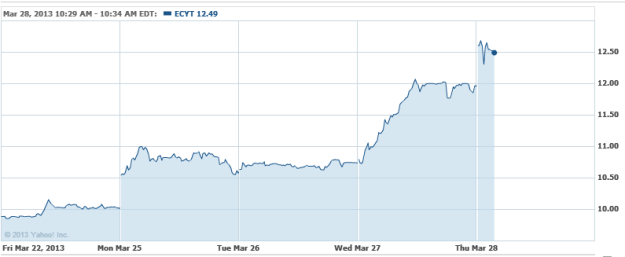 Investing Insights: Can Baidu Resume Its Uptrend?