Analysts: Best Buy Will Get Support From Apple and 2 New Opinions Investors Must Look At
Best Buy (NYSE:BBY): According to Credit Suisse, Best Buy's recent Samsung (SSNLF.PK) deal indicates the value the retailer brings to the consumer-purchasing process. According to the analysts, there is potential for significantly higher gross margins. They also think that the increased pressure on Apple (NASDAQ:AAPL) will force the iPhone maker to be more supportive of its in-store shops within Best Buy. They reiterate their Outperform and a $30 price target.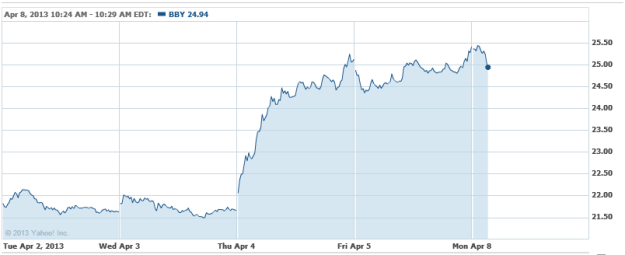 Liquidity Services (NASDAQ:LQDT): Benchmark Co. says the fundamental story of Liquidity Services remains intact. A second-quarter miss was averted with the company's strong March sales report, it adds. The firm has lowered its price target to $48 from $52, but has reiterated a Buy rating.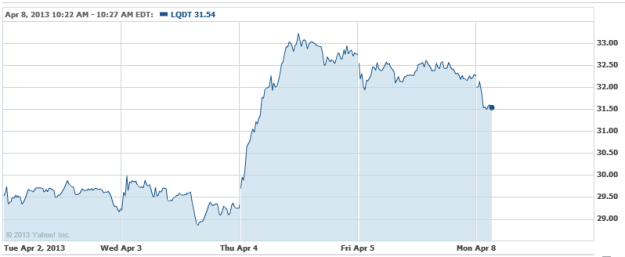 Astex Pharmaceuticals (NASDAQ:ASTX): RBC Capital thinks Astex's SGI-110 drug will show more responses in AML by the end of the year. It expects investors to become more upbeat about the company's assets and valuation, and keeps an Outperform rating on shares.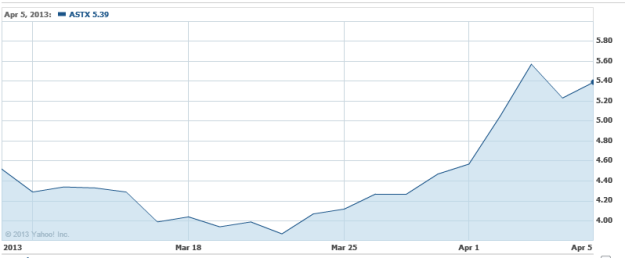 Investing Insights: Do These Factors Support Higher Prices In Sirius XM Radio?