Analysts: Bids For Sprint Will Increase and 3 Other Research Notes to Look Into
Sprint–Nextel (NYSE:S): Oppenheimer calculated Dish Network's (NASDAQ:DISH) bid for Sprint to be about 15 percent higher than Softbank's, and anticipates that both companies will raise their bids by about 10 percent in the next month. Dish's offer carries higher risk, and the two may agree to buy Sprint together, creating risk for Sprint's stock. Oppenheimer maintains a Perform rating on the shares.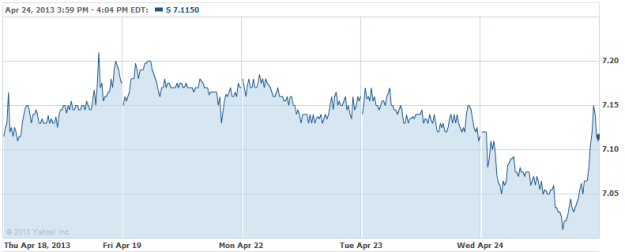 Kaiser Aluminum (NASDAQ:KALU): Cowen considers the company a top-idea, and sees the Q1 results positively. Shares are rated a Buy, with a $76 price target.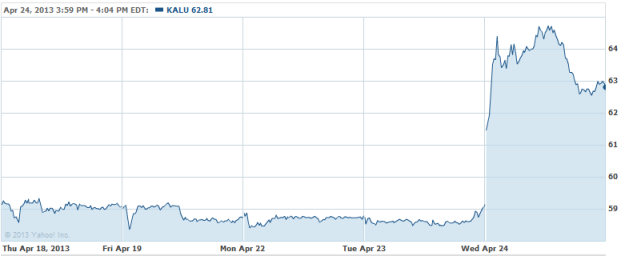 Swift Transportation (NYSE:SWFT): Despite solid Q1 results, Cowen said a cooler pricing outlook and lackluster freight environment could cause the shares and other truckload stocks to trade sideways, at least in the near-term. It rated the shares a Buy with a $17 price target.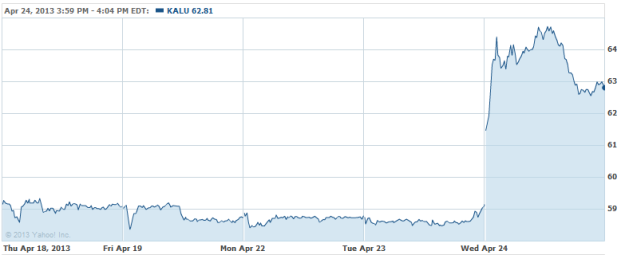 Hershey's (NYSE:HSY): Credit Suisse is confident that the company's Q1 results will beat the consensus, and is anticipating 11 percent growth versus consensus estimates of 6 percent. It has raised its price target from $90 to $103 given stronger fundamental trends and earnings visibility, and rated the shares at Outperform.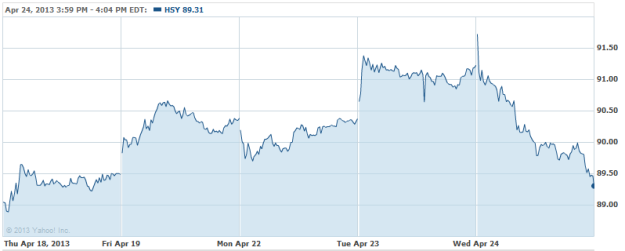 Don't Miss: How Could Apple Hurt Its Suppliers?